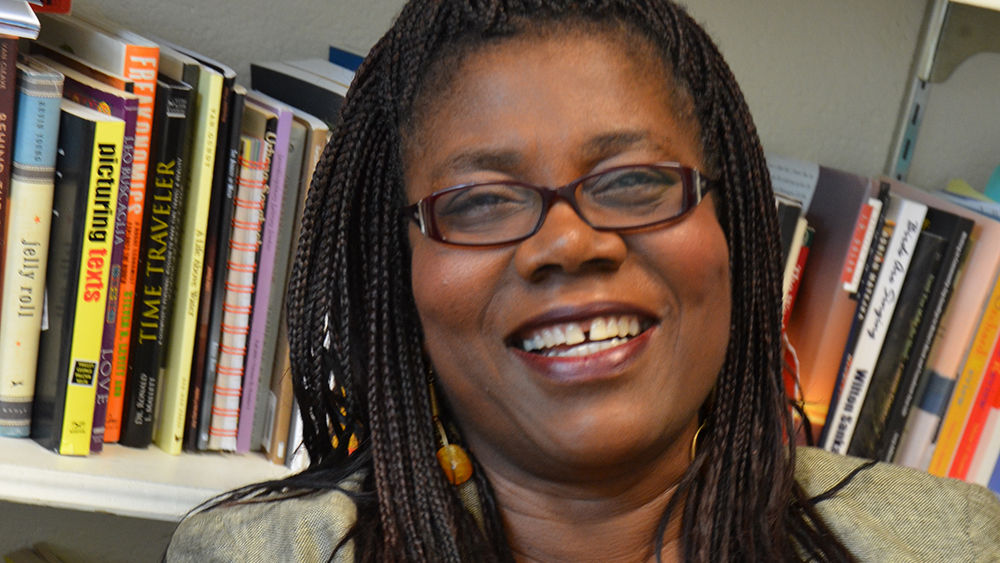 A reading by Patricia Jabbeh Wesley, associate professor of English, will be held Tuesday, January 30, 2018, noon - 1:00 p.m. in the Titelman Study of the Misciagna Family Center for Performing Arts.
Jabbeh Wesley's most recent book of poems is When the Wanderers Come Home. She wrote the poems during a four-month stay in her homeland of Liberia in 2013. In his review of the book in World Literature Today, Matthew Shenoda wrote, "Wesley is a poet working to find language that can help show the fractures and fissures of a postwar nation and the personal realities of displacement and return."
Jabbeh Wesley is the author of four previous collections of poetry and a children's book. Her poetry has been featured in American Life in Poetry, and her awards include the 2016 WISE Women Award in Arts and Letters, the 2011 President Award from the Blair County NAACP, the 2010 Liberian Award, and a World Bank Fellowship.
Sponsored by the English program and the Division of Arts and Humanities, the reading is free and open to the public.