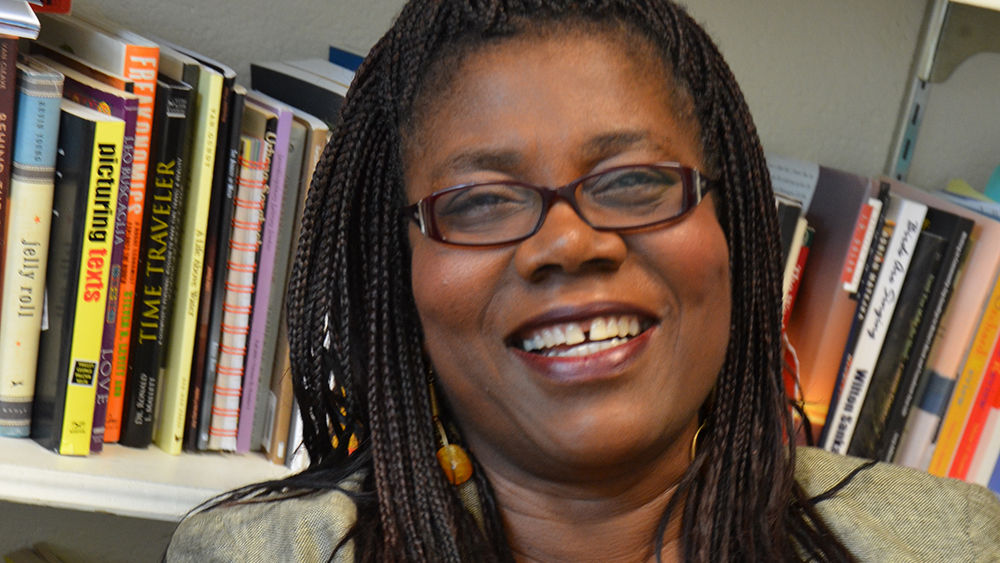 Patricia Jabbeh Wesley, associate professor of English, had several poems and memoir articles published in magazines and anthologies this past summer and fall. Wesley was also the featured author and Writing for Peace Adviser with an interview in Dovetales: An International Journal of the Arts.
Her memoir article "Jesus is All the world to Me," about the importance of hymns to a poet's life, was published in the print and online versions of Harvard Divinity Review, and was anthologized in a new book, Stars Shall Bend Their Voices: Poet's Favorite Hymns & Spiritual Songs, edited by Jeffrey Johnson.
Several of Wesley's poems, including, "Coming Home," "After the Memorial," "After so Long, We No Longer Send Photos," "You Wouldn't Let Me Adopt My Dog," and "I Am the Mother of Children," were republished in the spring/summer 2018 edition of Motherlines: Journal of the Motherhood Initiative for Research and Community Involvement. Her poems "While I Wait for the War," "One of These Days," and "Coming Home," were published in Dovetales: An International Journal of the Arts.
Wesley was also the featured poet to kick-start the twelfth annual Western Maryland Independent Literature (Indie) Festival where she read her poetry. As part of the festival, she participated in a two person panel and conducted a seminar in creative nonfiction writing for writers. The Indie festival took place at Frostburg State University's Center for Literary Arts on October 5 and 6, 2018.