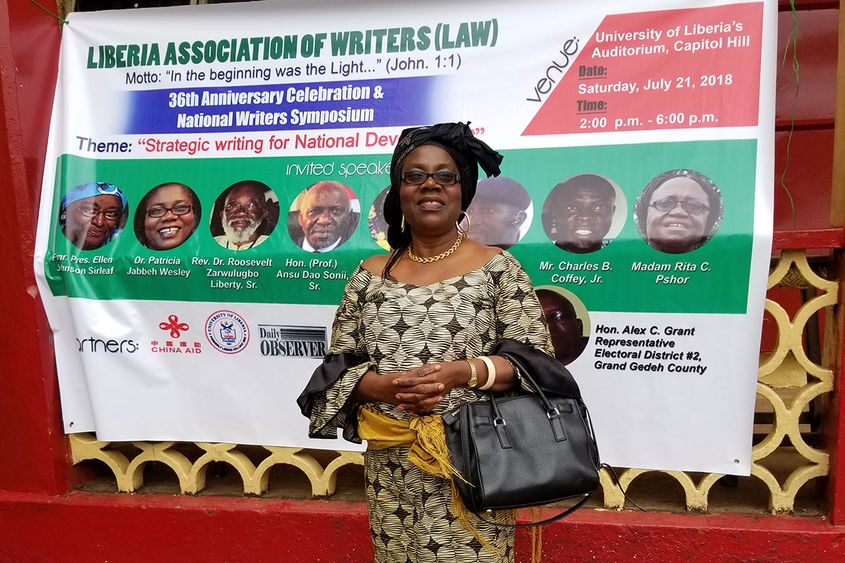 ALTOONA, Pa. — Patricia Jabbeh Wesley, associate professor of English at Penn State Altoona, established the non-profit organization Young Scholars of Liberia to engage youth, particularly young girls, in Liberia in literacy, literature and writing as a means of inspiring excellence.
She spent six weeks this summer conducting writing workshops, tutoring and mentoring youth in the country. Two writing workshops were held: one that included 21 girls, ages 13-19, from two counties in Liberia; another for young men and women. The goal of these workshops was to help young Liberians use writing as a tool of empowering themselves for the future.
"We do not seek to gain fame or wealth or status," Wesley stated. "All we want is to rewire the minds of our youth to think clearly about their future to go to school and excel so they can lead healthy and successful lives tomorrow."
Award ceremonies were held for both workshops, at which participants received certificates and writing contest winners were announced.