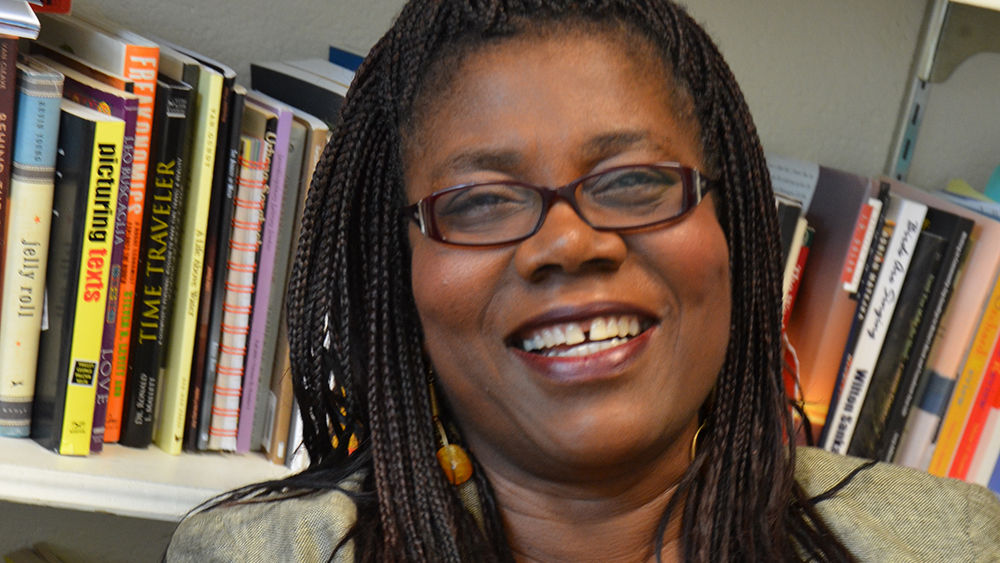 Patricia Jabbeh Wesley, associate professor of English, has signed a contract with Wings Press in San Antonio, TX, for the reissue of The River is Rising: Poems. In addition to the original poetry, the newly expanded and redesigned edition will include new poems written since the 2016 publication of Wesley's When the Wanderers Come Home.
Originally published by Autumn House Press in 2007, The River is Rising, went out of print in 2013. Despite this fact, the book continues to be reviewed by scholars and is important to conversations in poetry, about Diaspora Africa, and the Liberian civil war. The book has captured the historical events of the Liberian civil war such as the infamous massacre of sleeping refugees of war in the St. Peters Lutheran Church in Monrovia, where Liberian government troops ordered the massacre of more than 700 refugees on July 29, 1990.
The new book is scheduled for release in 2019.