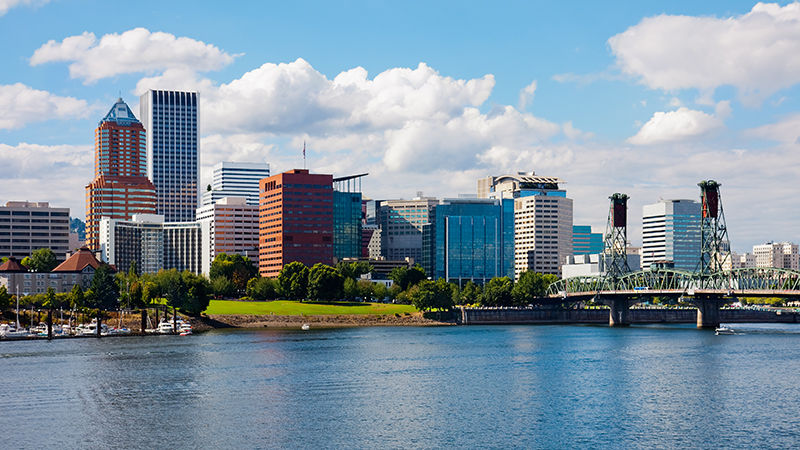 English faculty members Todd Davis, Erin Murphy, and Patricia Jabbeh Wesley recently attended the Association for Writers and Writing Programs (AWP) conference in Portland, Oregon.
In addition to attending conference sessions, Davis, professor of English and environmental studies, read from his new book, Native Species, as part of a poetry reading sponsored by Black Earth Institute, of which Davis is a past fellow. Davis also did a book signing with Michigan State University Press and The Center for Poetry at Michigan State University.
Murphy, professor of English, participated on the panel "The Minor is Major: Talking About the Creative Writing Minor." She met with editors of her recent and forthcoming books and attended readings along with sessions about poetry, fiction, and creative nonfiction.
Wesley, associate professor of English, served on two panels: "Truth to Power: Writers Respond to the Rhetoric of Hate and Fear" and "Permanent Longing: Connecting Across Borders in Writing About lost Homelands." She also met with editors and publishers and attended a variety of conference sessions.
AWP, the largest literary conference in North America, draws more than 12,000 attendees annually and features 2,000 presenters and 550 readings, panels, and craft lectures. The conference book fair hosts 800 presses, journals, and literary organizations from around the world.