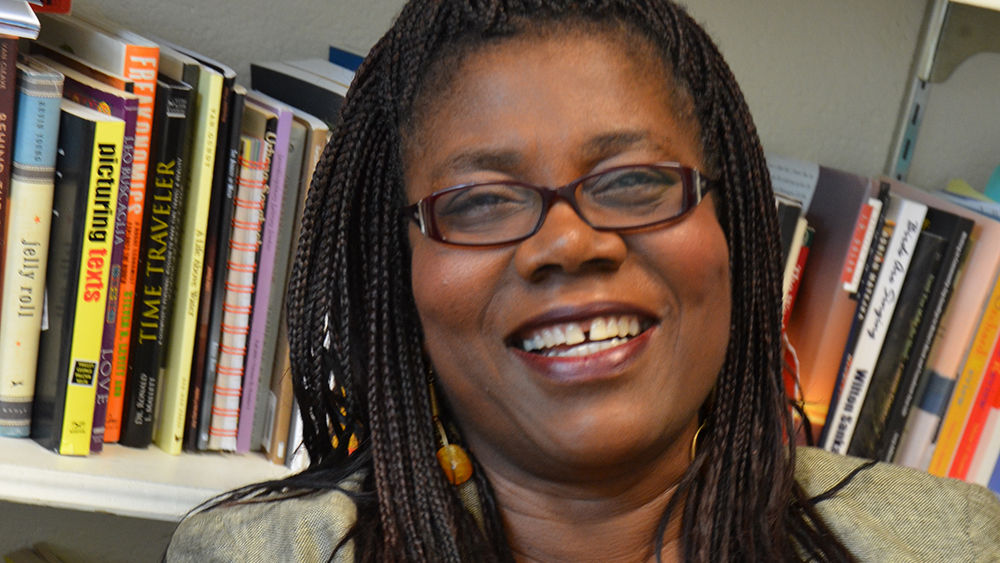 Patricia Jabbeh Wesley, associate professor of English, has been selected as a featured poet at the Autumn House Press 20th Anniversary Celebration. Wesley will read her poetry at the celebration, which is part of the Annual Conference of the Association of Writers and Writing Programs (AWP) in Tampa, FL. The reading will take place March 10, 2018.
AWP member institutions, publishers, and presses compete annually for the opportunity to celebrate milestones in their literary history. This year, Autumn House Press—publisher of Wesley's The River is Rising and Where the Road Turns—has selected Wesley as one of four featured authors from dozens of its authors to help celebrate the press's 20th anniversary.
The international AWP conference annually convenes thousands of writers, publishers, and literary scholars from around the world to celebrate literature through panels, talks, readings, and a world-class book exhibit by publishers. Wesley's books will also be on exhibit during the conference.
Information on the conference and the 20th anniversary celebration are available on the AWP website.