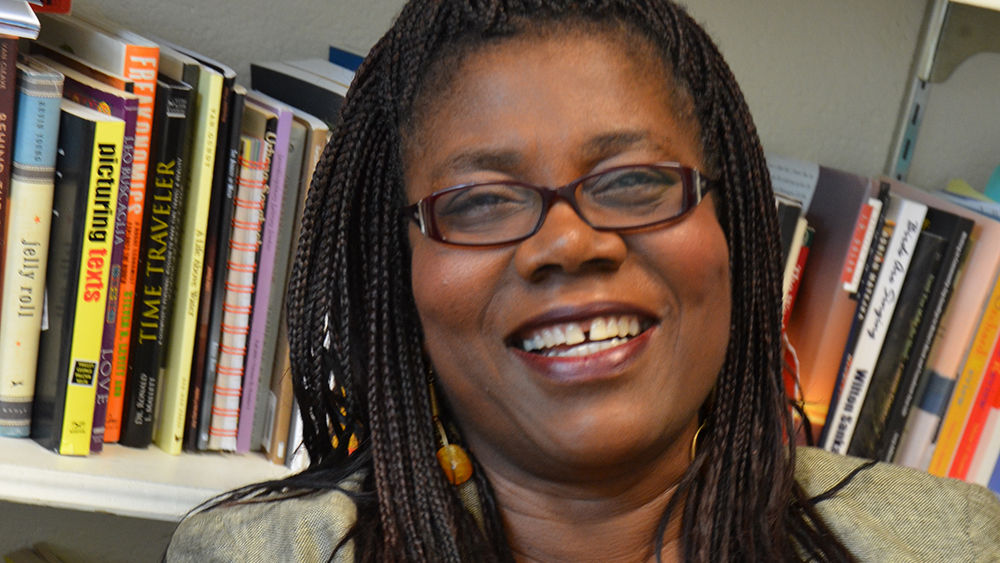 Patricia Jabbeh Wesley, associate professor of English, read from her poetry and offered lectures at New York University October 4-5, 2017.
Jabbeh Wesley was invited by the Global Liberal Studies program and co-hosted by the Public Events Committee, the Contemporary Culture and Creative Production concentration, the writing faculty, and the Poetry Club.
Over the course of the two days, Jabbeh Wesley read her poetry to students, faculty, and the public; gave a talk on immigration and living as an African in the Diaspora; and conducted a workshop and discussion on Global Studies and the teaching of writing for the Global Liberal Studies faculty, speaking on issues of global learning strategies in teaching composition, writing, and creative writing. She wrapped up her visit with a public reading for the New York Writers Workshop along with three other poets at The Red Room.