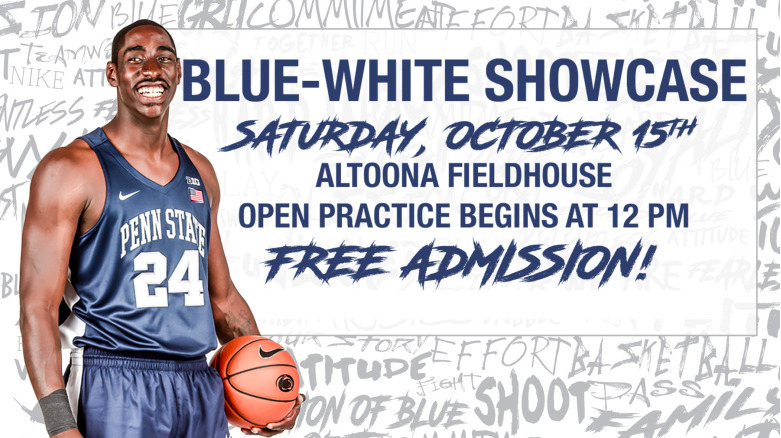 ALTOONA, Pa. — The Penn State men's basketball program will bring the Blue-White Hoops Showcase to Altoona on Saturday, Oct. 15, at the Altoona Area High School Fieldhouse. The scrimmage begins at noon, followed by a clinic for kids 12 and under.
Doors open at 11:30 a.m. Admission is free for all fans and includes a post-event meet and greet with the Nittany Lions. Schedule posters for the 2016-17 season will be available for the autograph session.
"We are looking forward to taking Blue-White Hoops Showcase to Altoona and to spend the day with fans from Blair County," Patrick Chambers, Nittany Lion head coach, said. "Penn State fans and alumni are spread throughout the state, and anytime we have a chance to play in their backyard, it is an opportunity we are going to pursue."
Parking is available around the Altoona high and junior high schools.