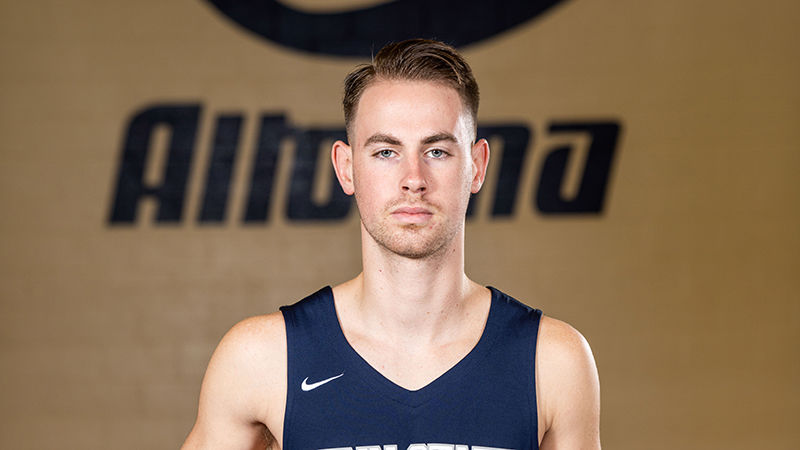 ALTOONA, Pa. — Penn State Altoona sophomore guard Jack Kusters (Quakertown, Pennsylvania/Lansdale Catholic) was selected as the Allegheny Mountain Collegiate Conference's Player of the Week in men's basketball on Monday, Feb. 3.
Kusters was outstanding for the Lions last week, helping lead his team to a pair of big AMCC wins.
In Wednesday night's 85-75 win on the road at Franciscan University, Kusters led all scorers in the game and tied his career-high with 27 points to go along with six rebounds, five assists, and one steal. The sophomore shot an impressive 10-for-14 from the field, including going 7-for-8 from three-point range. Kusters' three-point percentage of 87.5 set a new Penn State Altoona men's basketball single game record, and his total of seven made threes is tied for the fifth-most three-pointers made in a single game in team history.
In Saturday's 98-80 victory over Medaille College at home, Kusters tied for the team-high in points with 19, and he added seven rebounds, a team-leading four assists, and one steal.
On the week, Kusters averaged 23.0 points per game while shooting 53.1 percent from the field overall and 60.0 percent from three-point range. He also grabbed 6.5 rebounds per game, dished out 4.5 assists per game, and averaged 1.0 steal per game.
Through 17 games this season, Kusters ranks seventh in the AMCC in points per game (16.4), and he is also fourth in the conference in three-point percentage (45.9), sixth in field goals made (106), and eighth in three-pointers made (39).
To view the AMCC's listing of Kusters as its men's basketball Player of the Week, visit the AMCC site.
Penn State Altoona men's basketball is 13-5 overall this season, including a 9-5 record in the AMCC. The Lions' next game is this on the road this Wednesday, Feb. 5, when the team travels to face conference opponent Pitt-Greensburg at 6 p.m.