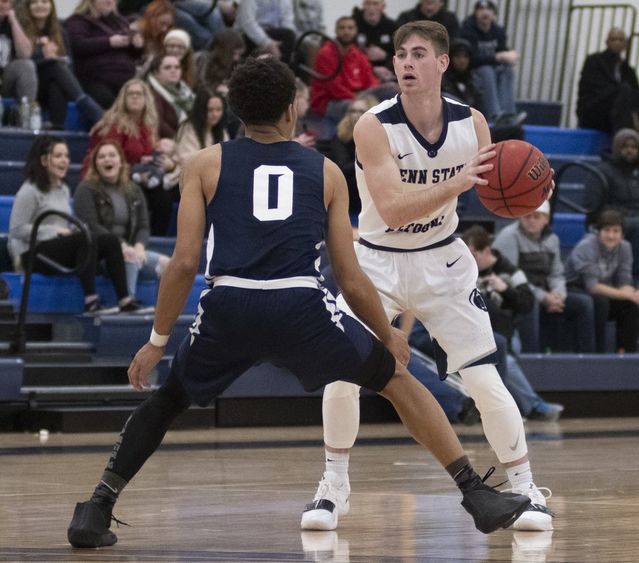 ALTOONA, Pa. -- Penn State Altoona offers scores and results for varsity athletics from Jan. 5-11.
Men's basketball
Penn State Altoona 75, D'Youville College 74
Penn State Altoona 99, Pitt-Greensburg 95
Freshman guard Jack Kusters (Quakertown, Pennsylvania/Lansdale Catholic) was named the Eastern College Athletic Conference's Division III South Region Rookie of the Month for December. In five games that month, Kusters averaged 15.2 points per game while shooting 50.0 percent from the field – including going 14-for-28 from 3-point range.
Women's basketball
Penn State Altoona 83, D'Youville College 81
Penn State Altoona 79, Pitt-Greensburg 63
Sophomore guard/forward Alexis Cannistraci (Tyrone, Pennsylvania/Tyrone) was selected the Allegheny Mountain Collegiate Conference's Player of the Week on Jan. 7 for her performance the previous week. In a pair of AMCC wins for her team, Cannistraci averaged 20.5 points per game, 11.5 rebounds per game, 2.5 blocks per game, 2.0 assists per game, and 1.0 steals per game.