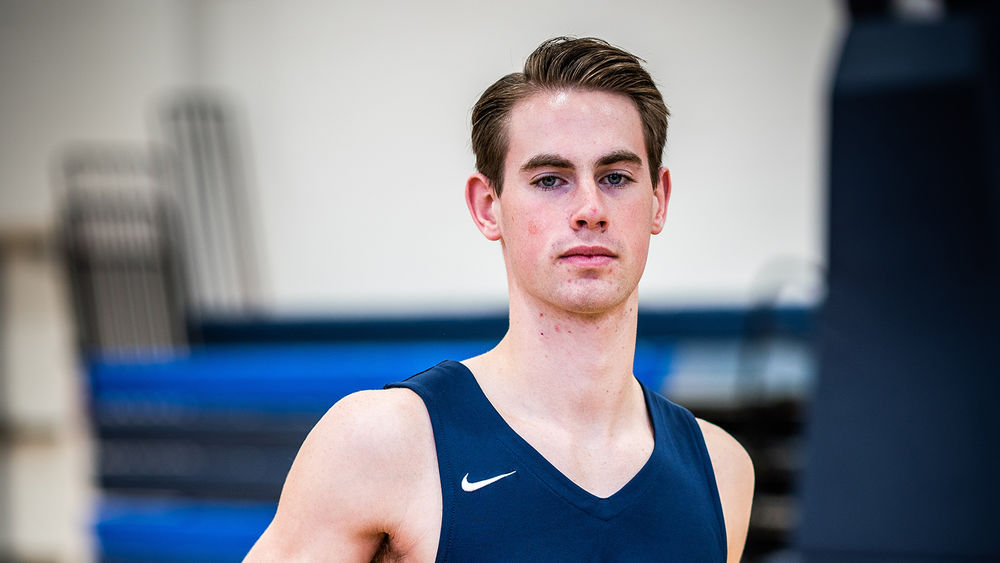 DANBURY, Conn. – Penn State Altoona freshman guard Jack Kusters (Quakertown, PA/Lansdale Catholic) was selected as the Eastern College Athletic Conference's Division III South Region Rookie of the Month on Thursday, Jan. 10 for his performance during the month of December.
Kusters started all five games for the Lions in December, scoring in double figures in four of them. His success was keyed by strong shooting from beyond the arc, as the freshman made 14 of his 28 three-point attempts.
Kusters started his month off with eight points, three steals, and two rebounds in a game at Allegheny Mountain Collegiate Conference opponent La Roche College on December 1. He followed that up by dropping 21 points on conference foe Pitt-Bradford on December 5 to go along with five steals, five assists, and three rebounds.
In his next game, Kusters put up 18 points and added a pair of assists at AMCC foe Penn State Behrend on December 8. The freshman guard continued his double-digit scoring totals on December 16 against conference opponent Medaille College, as he finished with 15 points and grabbed two rebounds. In the Lions' final game of the month, a non-conference matchup with Chatham University on December 31, Kusters scored 14 points while securing five boards.
For the month, Kusters averaged 15.2 points per game – the most of any Penn State Altoona player in December. He shot 50.0% (29-for-58) overall from the field, including a 50.0% (14-for-28) mark from three-point range. Kusters also averaged 2.4 rebounds per game, 2.2 steals per game, and 1.6 assists per game.
Through 13 games this season, Kusters currently ranks second in the AMCC in free throw percentage (86.7%), fifth in three-pointers made (28), 12th in steals (18), 14th in three-point percentage (38.4%), 16th in total points (164), and 17th in points per game (12.6).
This is Kusters' first career monthly award from the ECAC.
Penn State Altoona men's basketball is 4-10 overall, including a 3-5 record in the AMCC. The Lions' next game is Saturday, January 12, when the team hosts conference opponent Hilbert College at 3:00 p.m.
To read the ECAC's release on its men's basketball regional players of the month, visit the ECAC site.