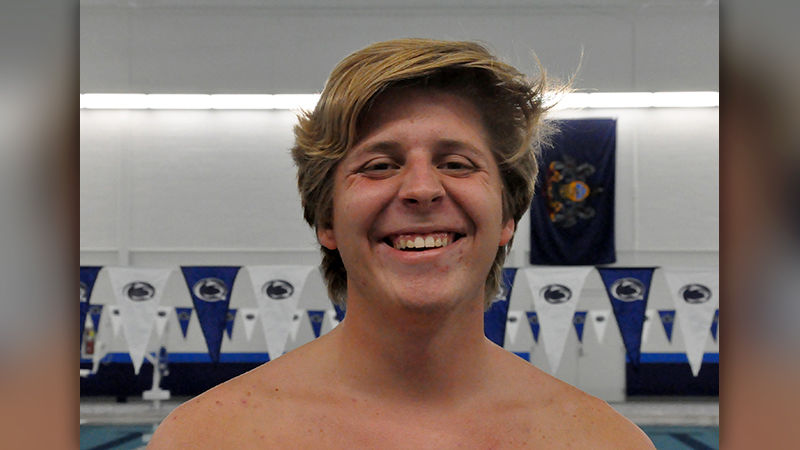 NORTH BOSTON, N.Y. — Penn State Altoona freshman Isaac Swanson (Clearfield, PA/Clearfield) took Allegheny Mountain Collegiate Conference Men's Swimmer of the Week honors on Monday, Jan. 27 following his strong performance in the pool this past Saturday.
Swanson recorded three of the Lions' eight first-place finishes in his team's 131-101 victory at non-conference opponent Hood College on Saturday afternoon, and he was also part of a second place-finishing relay team.
Swanson won the 200 Yard Freestyle with a time of 1:47.16, coming just 0.11 seconds behind the current team record in that swim. He also took first place in the 50 Yard Freestyle with a time of 22.15, just 0.03 seconds behind his own team record for that event. Swanson's third win of the day came in the 100 Yard Backstroke, in which he clocked in at 54.62
Swanson and his teammates combined for a time of 1:46.73 in the 200 Yard Medley Relay, taking second place and finishing just 0.34 seconds behind the first-place squad.
This marks the second time this season that Swanson has been named the AMCC Men's Swimmer of the Week.
Penn State Altoona men's swimming returns to action on February 19-22, when the Lions will compete in the AMCC Championships at Webster Aquatic Center in Webster, N.Y.