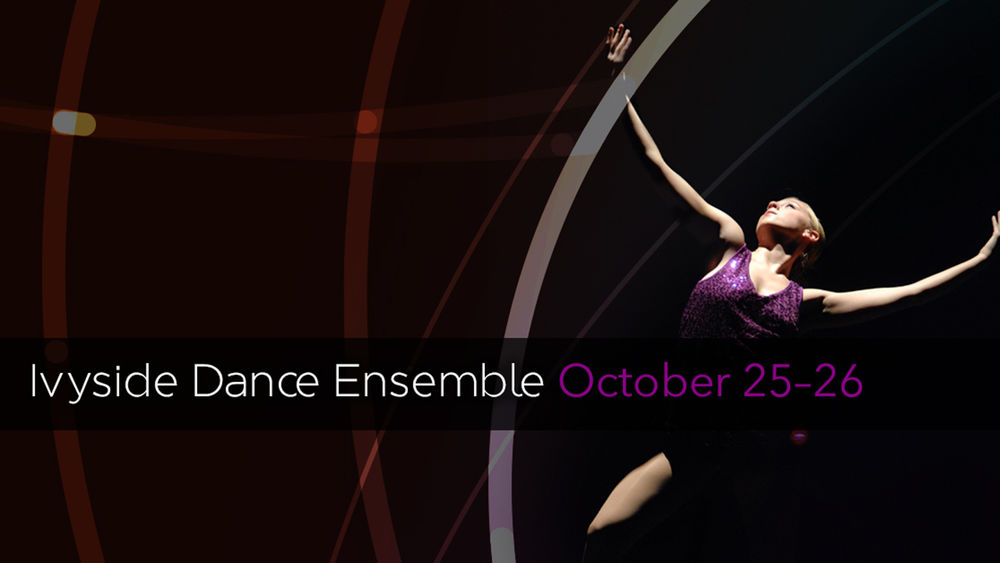 ALTOONA – Penn State Altoona's Ivyside Dance Ensemble will perform October 25-26, 2018, at 7:30 p.m. in the Misciagna Family Center for Performing Arts. Tickets are $5 for Penn State Altoona students and $7 for general admission. Children under 12 are free.
As new director for the ensemble, Everett Perry-Johnson will present three original works in the performance. The first, We've Reached an Impasse, delves into complicated relationships and whether they truly can be mended or simply abandoned. The second, Shades, is a simple yet elegant study of shape, line, and the power of stillness. The third, aihtifal almar'a (Celebration of Women), features Perry-Johnson's contemporary fusion style of movement in a fun and upbeat piece filled with Moroccan influences, colors, and fashion.
Veteran choreographer and faculty member KT Huckabee presents her classic work, Who Won the Human Race, an innovative piece that explores the various time periods when America was at war. This piece, originally created in 1998, will be set on new dancers with an additional fourth section in response to America's current "internal" war. Huckabee will also feature a new tap piece exploring the concepts of rhythmic phrasing, crossing, and full body movement.
Returning faculty member Bethany Miller showcases a new work on the exploration of anxiety and the difference between the internal experience and felt sense of the emotion versus what individuals project on the outside to others—showing only what they feel is appropriate or safe for others to witness.
Tickets may be purchased at the box office, Monday – Friday, 10:00 a.m. – 2:00 p.m. and before and during all performances. For further information, call the Misciagna Family Center for Performing Arts at 814-949-5452.