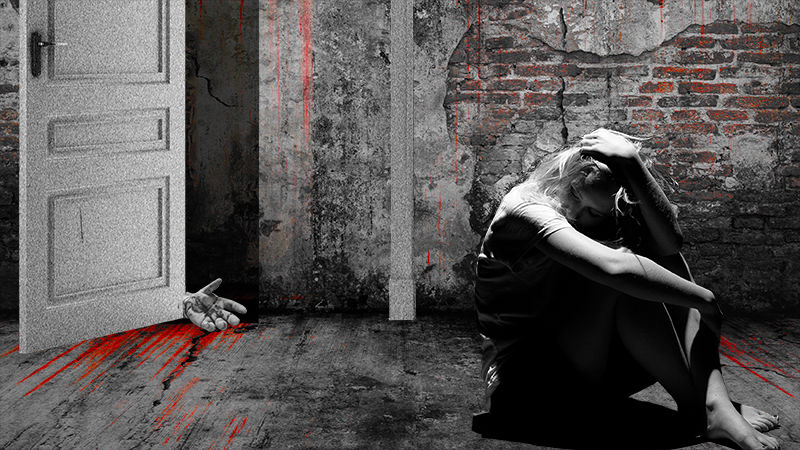 ALTOONA, Pa. — Penn State Altoona will offer a virtual production of Lee Blessing's "Two Rooms" at 7 p.m. Thursday through Saturday, April 29 to May 1 and at 3 p.m. Sunday, May 2. After each performance, the cast and crew will discuss the performance and answer audience questions. Registration is required and is available online.
After a nine-year hiatus, Robin Reese, associate professor of theater arts, returns to the role of director for this production. Leila McCrumb serves as assistant director. McCrumb is a graduate of Penn State Altoona's Integrative Arts program and received her master of art in theater at the Rose Bruford conservatory in London.
"Due to Covid, theatre all around the globe is adapting to different types of productions," stated Reese. "We are excited to present to you a hybrid theatre-filmic presentation featuring three dynamic student actors -- Makenzie Arone, Sydney Frank, and Noah Webb -- as well as one graduate of our Letters, Arts and Sciences program, Aaron James."
The production crew includes Laurencio Carlos Ruiz, scenic designer and costumer; John Connor, technical director; Cassie Ross Green, film editor; Dave Villani, audio and film; and three student technical crew members.
"Though I've worked on this play two times in the past, there is still so much to discover of this exceptional piece," says Reese. "We are experimenting with new theatre techniques for these new times, and we are excited to debut the new crafts we have been concocting."
For more information, contact the box office, open Monday through Thursday from 10 a.m. to 2 p.m. by calling 814-949-5452.