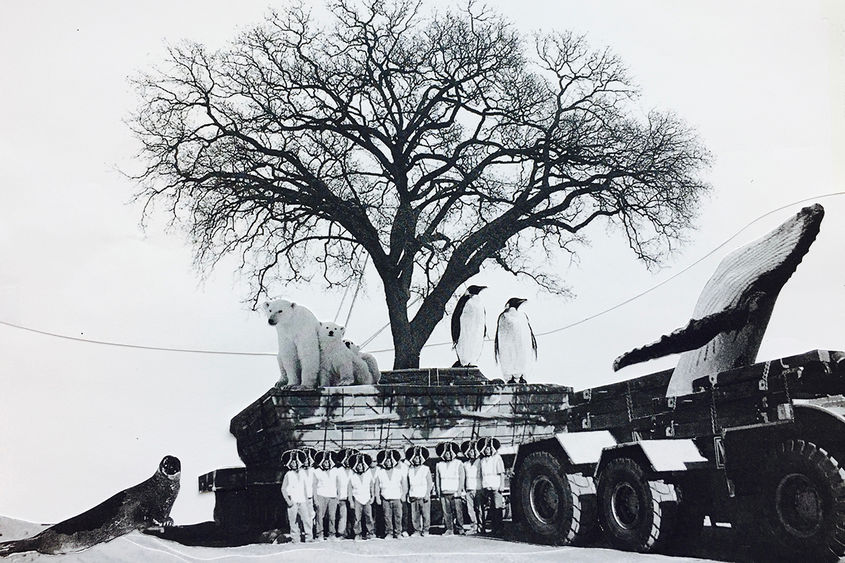 ALTOONA –Penn State Altoona will present theLASTree by Laurencio Carlos Ruiz November 7-10 in the Wolf Kuhn Theatre of the Misciagna Family Center for Performing Arts.
Free morning performances are at 10:00 a.m. November 7 and 8, followed by a chance to meet the puppets and a puppet-making workshop. Reservations are required. Please email Kylea Myers at [email protected] by October 26.
Evening performances will take place November 8 and 9 at 7:30 p.m., with a meet-the-puppets afterward. A matinée will be held at 2:00 p.m. November 10 which includes a meet-the-puppets and a puppet-making workshop. Tickets are $5 for Penn State Altoona students and $7 general admission. Children under 12 are free. Minors must be accompanied by an adult.
theLASTree is a visual spectacle featuring puppets, music, song, and movement about nature and the consequences of deforestation, pollution, and plastic waste. Performances use strobe lighting and thunder and lightning effects and are suitable for children over 10.
Ruiz says puppetry is his platform to express his creativity and identity. "Puppetry consolidates the diverse aspects of my artwork. It has given me a voice, a visibility, an identity. I believe that puppetry transcends culture and language and gets at the essential, our core, our humanity. Just as puppets are used as part of medical healing, they can bridge seemingly insurmountable gaps between people. Technically, puppets have the capacity to do what humans cannot: they can fly, they can die and come back to life. They are only limited by the artist's imagination. I am drawn to puppetry's unique ability to mesmerize and allure an audience in a very distinct way. Even when the narrative of the story is unfamiliar, the puppet's vitality makes it less threatening. Puppets can generate a safe playground for both the puppeteer and the audience to be more tolerant and open to that which is different, to the eerie, the weird and the odd. In that way puppetry allows us explore new, unfamiliar, even uncomfortable realms."
Ruiz is resident scene designer at Penn State Altoona and assistant teaching professor of theatre and integrative arts. He holds an M.F.A. in scenic design from Penn State University, and a B.A. in graphic design from the Universidad Autónoma Metropolitana of Mexico, where he also studied industrial design and visual arts. His experience as a multi-disciplinary designer and artist includes sets, costumes, puppets, masks, and props for cabaret, theatre and television. His photography, installations, and performance art work have been exhibited in the United States, Mexico, Japan, Germany, and the Czech Republic.
Tickets for theLASTree may be purchased at the box office, Monday – Thursday, 10:00 a.m. – 2:00 p.m. and before and during all performances. For further information, call the Misciagna Family Center for Performing Arts at 814-949-5452.