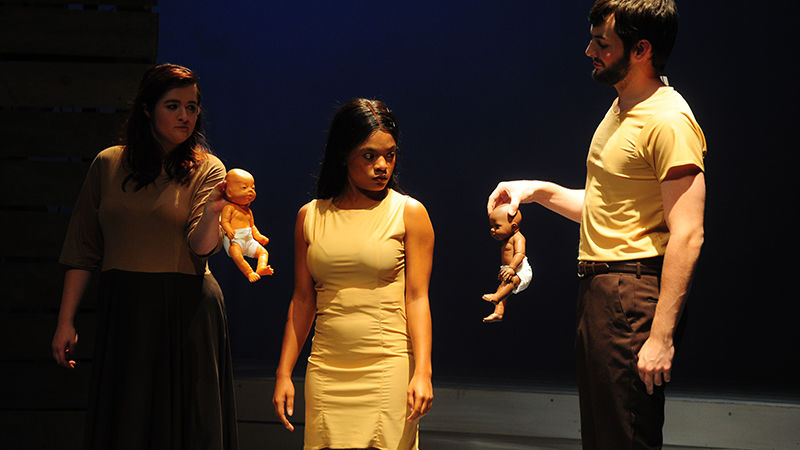 ALTOONA, Pa. — Penn State Altoona offered performances of "And It Begins Like This," an adaptation of LaTanya McQueen's book by the same name, on Oct. 23-26 in the Paul R. and Margery Wolf Kuhn Theatre in the Misciagna Family Center for Performing Arts.
"And It Begins Like This," Penn State Altoona's Common Read for the 2019-20 academic year, is a collection of essays reflecting on the nation's history of racism through a retrospective of McQueen's family and personal experiences. Director Naomi Baker, assistant teaching professor of theatre and integrative arts, adapted the book for the stage.
Assistant Teaching Professor Laurencio Carlos Ruiz provided set and puppet design, Joanna Ruhl provided lighting design and technical direction, and Kasey Ross served as costume designer. Trinity Artis, Trinity Lear and Marissa Smilnak served as stage managers while student Jacob Hainsey provided sound design. The show's diverse ensemble included students and community members Hannah Adewole, Nyasia Allen, Amarillys Aponte-Lee, Abdoul Bah, Kat Cooper, Joe Greger, Aubrey Kelley, Moana Poyer and Milan Ramson.