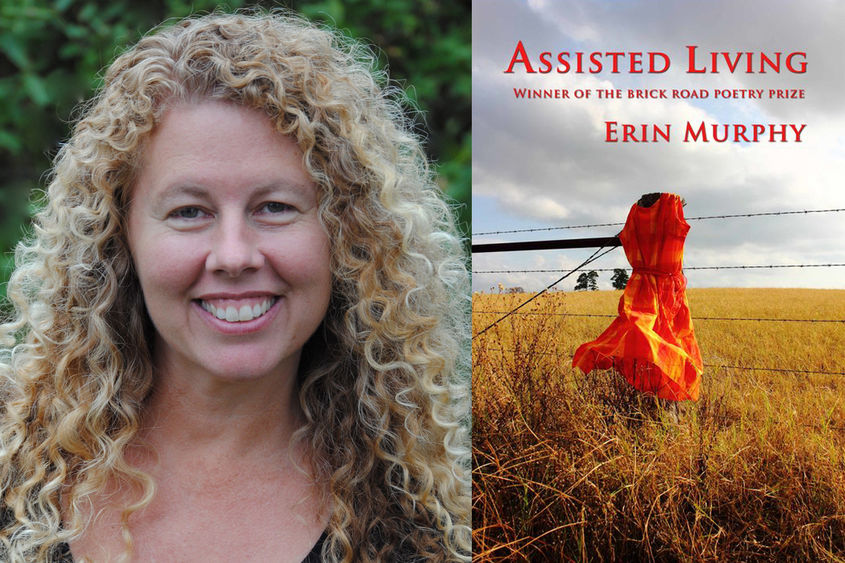 Erin Murphy, professor of English, has published a new full-length collection of poetry, Assisted Living, which won the 2016 Brick Road Poetry Press Prize, a national book competition that includes a cash award and publication by the press.
Assisted Living is comprised of 72 demi-sonnets, a seven-line poetic form that Murphy devised. The poems encompass the life span experience, ranging from childhood to aging and caregiving.
Poets offering praise for Assisted Living include Sandra Beasley who says, "Murphy's 'demi-sonnets,' nimble in their concision and music, deliver both memories and alchemies." Claire Bateman called the poems "alarmingly penetrative ... simultaneously eerie and straightforward," while James Allen Hall observes that they "contain a whole macrocosm in an instant of time. ... Murphy chisels words down to their musical rawness, providing us a poetry so well-wrought it is unforgettable, a charm against time's erasure."
Murphy is the author or editor of eight previous books, most recently Creating Nonfiction: Twenty Essays and Interviews with the Writers and Ancilla. In May, her chapbook Remorse Code was published by Seven Kitchens Press as part of the Keystone Chapbook Series.
The press is now accepting pre-orders of Assisted Living to be shipped July 17. For more information, visit the Brick Road Poetry Press website.