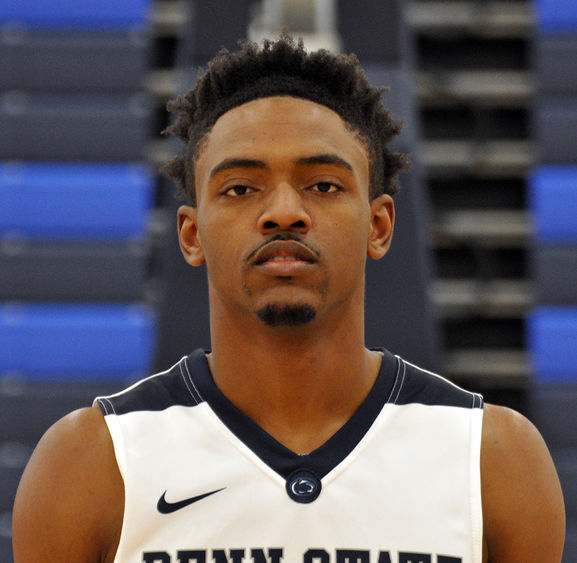 ORCHARD PARK, N.Y. - Penn State Altoona men's basketball's senior guard/forward Ishimeal Nance (Muscle Shoals, AL/Muscle Shoals) was named the Allegheny Mountain Collegiate Conference's Player of the Week on Monday for his performance last week.
Nance averaged a double-double in a 1-1 week for the Lions.
In Wednesday night's 97-86 home win over AMCC opponent Pitt-Bradford, Nance scored a team-high 30 points while tying his career-high total for rebounds with 15. In Saturday afternoon's 87-59 loss at conference foe La Roche College, he led the Lions with 18 points to go along with seven rebounds and three assists.
On the week, Nance averaged 24.0 points per game, 11.0 rebounds per game, 2.0 assists per game, and 1.5 steals per game. He is currently the AMCC's leading scorer, averaging a league-best 19.2 points per game for a total of 249 points scored.
This is Nance's second AMCC Player of the Week award of the season.
Penn State Altoona men's basketball is 8-5 overall, including a 4-2 record in the AMCC. The Lions return to action this Wednesday, January 10 when they host nearby conference rival Mount Aloysius College for a 6:00 p.m. game in the Adler Arena.