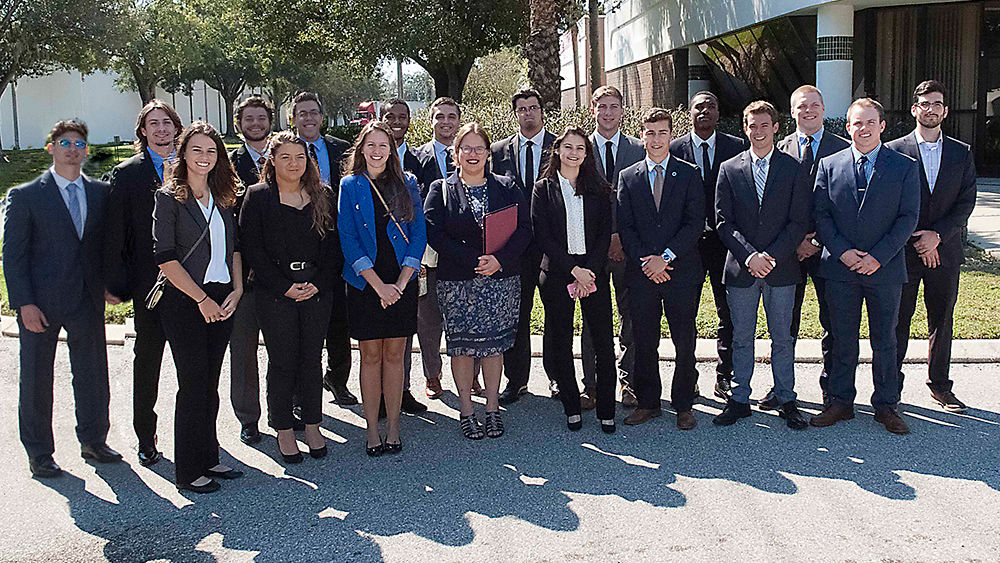 Nineteen Sheetz Fellows attended the 2017 National Collegiate Entrepreneurs' Organization (CEO) Conference in Tampa, Florida, Oct. 26-29.
The conference brought more than 1,000 students, faculty, and young entrepreneurs together to network, learn, and inspire each other to pursue their entrepreneurial passions. Participants attended keynote and breakout sessions featuring outstanding entrepreneurs and business leaders who shared their expertise, insights, and experiences on the risks, challenges, and rewards of starting a business. Some of the keynote speakers included filmmaker Brett Culp of the Rising Heroes Project; Craig Dubitsky, founder and CEO of Hello; Cory Levy, co-founder and chief operating officer of After School, America's largest social network for teens; and two-time Olympic gold-medalist swimmer Garrett Weber-Gale, CEO of Acton School of Business.
The Sheetz Fellows program at Penn State Altoona prepares students to be leaders, provides servant leadership through community service, challenges students to undertake a rigorous and stimulating academic experience, and offers students mentoring opportunities with successful entrepreneurs and community leaders. It also provides experiential education through study abroad, internships, or research initiatives and encourages a sense of esprit de corps by participation in seminars, workshops, and professional development experiences.