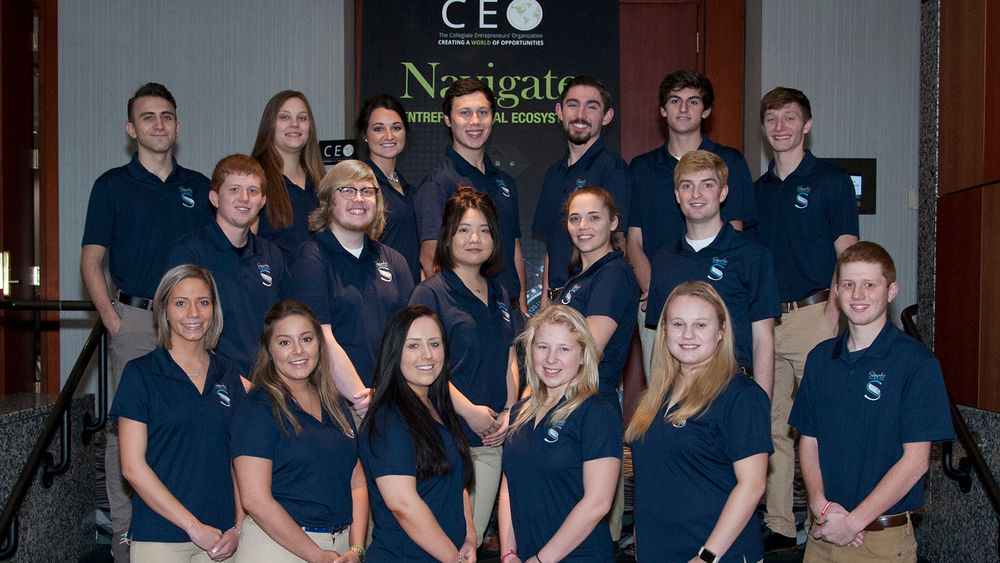 ALTOONA, Pa. — Eighteen Sheetz Fellows from Penn State Altoona attended the three-day 2018 National Collegiate Entrepreneurs' Organization (CEO) Conference in Kansas City, Missouri, Nov. 1-3.
The conference brought more than 600 students, faculty and young entrepreneurs together to network, learn and be inspired to pursue their entrepreneurial passions. They attended keynote and breakout sessions featuring nearly 80 speakers, outstanding entrepreneurs, and business leaders who shared their ideas and expertise about how they launched their businesses and lessons they've learned, as well as their insights and experiences on the risks, challenges and rewards of starting your own business.
Keynote speakers included Amazon best-selling author EJ Carrion of "Accelerate Your Success: How to Create a Future and Stand Out When College is Not Enough" and CEO of the Student Success Agency; Matt Wilson, CEO of Under30Experiences; LaVonna Roth, president of Ignite Your S.H.I.N.E.; and Danny O'Neill, bean baron of The Roasterie.
Penn State Altoona students attended sessions in the Mentor Room where they connected one-on-one with the CEO speakers and also took a tour of the H&R Block world headquarters in Kansas City to learn more about the global firm's history, customer engagement strategies, franchising, and social media operations.
The Sheetz Fellows Program at Penn State Altoona prepares students to be leaders and instills a sense of servant leadership through community service. The program further challenges students to undertake a rigorous and stimulating academic experience; offers mentoring opportunities with successful entrepreneurs and community leaders; provides students with an experiential education through study abroad, internships or research initiatives; and encourages a sense of esprit de corps by participation in seminars, workshops and professional development experiences.