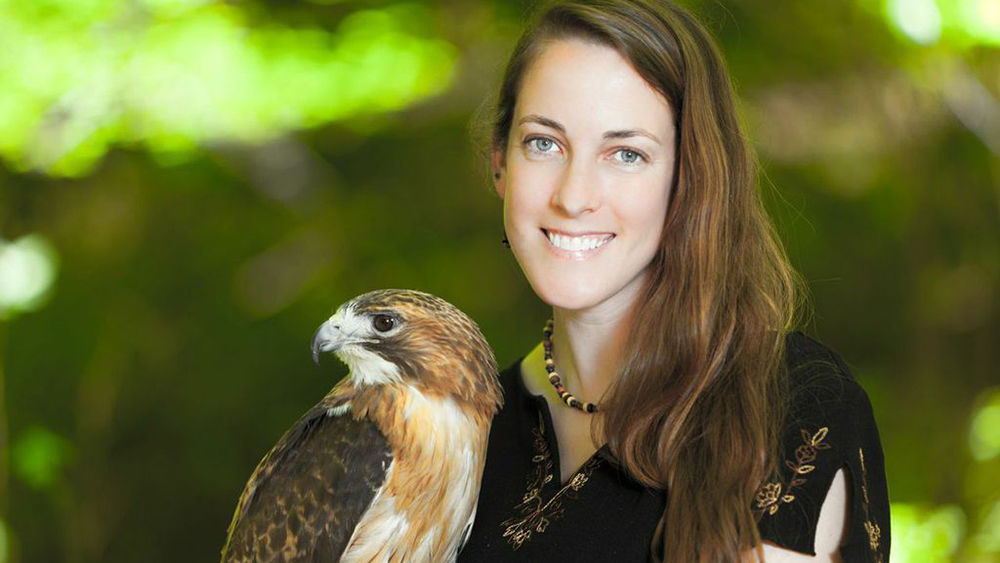 Nature writer Katie Fallon will offer the lecture "Vulture: The Private Life of an Unloved Bird" in Penn State Altoona's Edith Davis Eve Chapel at noon on Thursday, October 12.
The lecture is based on Fallon's recent book of the same title. She is also the author of Cerulean Blues: A Personal Search for a Vanishing Songbird, which was a finalist for the Reed Award for Outstanding Writing on the Southern Environment, and the author of two children's books, Look, See the Bird! and Look, See the Farm! Fallon's essays have appeared in a variety of literary journals and magazines, including Fourth Genre, River Teeth, Ecotone. and Appalachian Heritage.
Fallon is a founder of The Avian Conservation Center of Appalachia, a nonprofit organization dedicated to conserving wild birds through scientific research, outreach and public education, and rescue and rehabilitation. A lifelong resident of Appalachia, Fallon has taught creative writing at Virginia Tech and West Virginia University. She lives in Cheat Neck, West Virginia, with her family.
This event is sponsored by the Penn State Altoona Environmental Studies Program and the campus's Sustainability Council. It is free and open to the public.