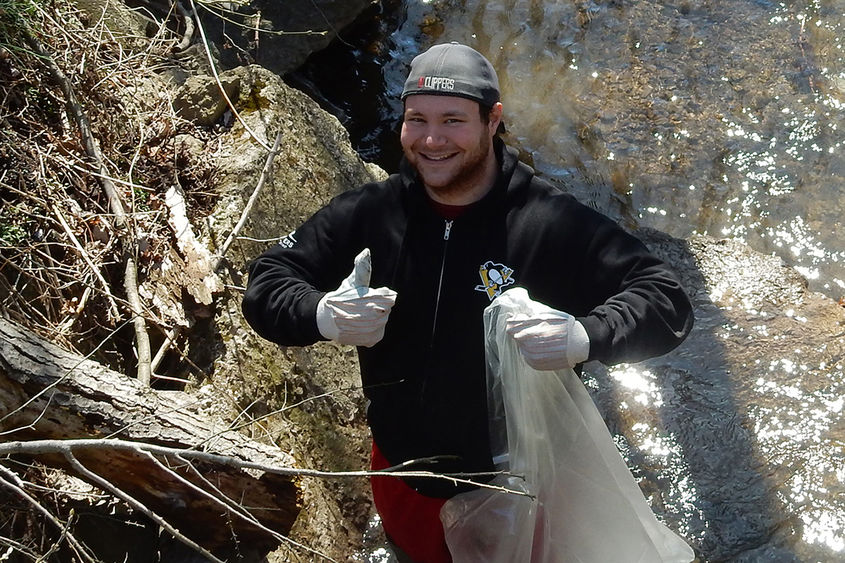 During the month of April, Penn State Altoona's Sustainability Council hosted two successful cleanups on and around the Penn State Altoona campus.
A cleanup of the forest near the Nittany Pointe housing complex was held Wednesday, April 18, while a cleanup of Spring Run, which runs along the west side of campus, took place Friday, April 20. All told, volunteers removed 77 bags of trash from the two locations.
The cleanups were held as part of Penn State Altoona's celebration of Earth Week, April 16-20. View photos from the cleanups. Check out the Sustainability Council website for more news and events.