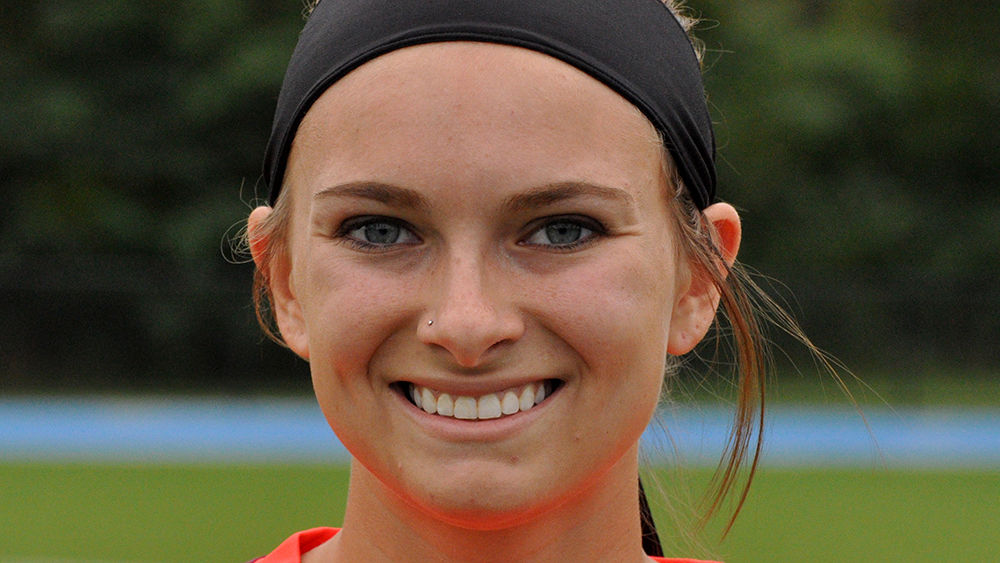 ORCHARD PARK, N.Y. - Penn State Altoona women's soccer's junior goalkeeper Sydney Emershaw (Dallas, PA/Dallas) was picked as the Allegheny Mountain Collegiate Conference's Defensive Player of the Week on Monday.
Emershaw was steady in goal last week, helping the Lady Lions go 2-1 with a pair of AMCC victories.
Last Tuesday evening, Emershaw recorded her second career shutout in a 1-0 win over AMCC opponent La Roche College, making 11 saves to keep the Lady Redhawks off of the scoreboard. After making three saves in a loss at non-conference Washington & Jefferson College on Thursday, she posted eight saves in a 2-1 win at AMCC foe Hilbert College on Saturday afternoon.
For the week, Emershaw made 22 saves in 225:00 in goal, compiling a 2-1 record, .815 save percentage, and 2.00 goals against average. Against the two AMCC teams, the junior had a 2-0 record with a .950 save percentage and 0.50 GAA mark.
This is Emershaw's first career AMCC Defensive Player of the Week award.
Penn State Altoona women's soccer returns to the pitch this Wednesday, October 4, when it hosts nearby AMCC foe Mount Aloysius College for an 8:15 p.m. game at Spring Run Stadium.