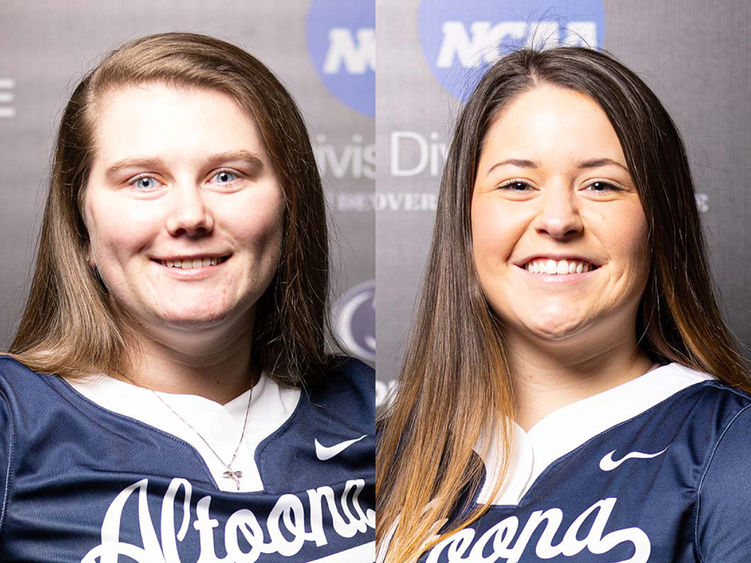 NORTH BOSTON, N.Y. — The Penn State Altoona softball team was voted into sixth place in the 2022 edition of the Allegheny Mountain Collegiate Conference Preseason Coaches' Poll, which was released on Wednesday, Feb. 23.
Defending conference champion Penn State Behrend was predicted to successfully defend its title this season, being ranked first in the poll. Pitt-Bradford was voted into second place, and Mount Aloysius College took third.
Penn State Altoona softball went 11-13-1 overall last season, including compiling an 8-8 AMCC record. The Lions earned the fifth seed in the conference tournament and won a first round best-of-three series on the road at fourth seed Medaille College. Penn State Altoona's postseason run came to an end in the next round, when they lost to eventual champion Penn State Behrend.
This spring, the Lions bring back nine players from last year while also welcoming seven newcomers who will be entering their first seasons with the program.
Named as "Players to Watch" for Penn State Altoona in the preseason poll were infielder Jayde Burge (Philipsburg, Pennsylvania/Philipsburg-Osceola) and catcher Kristen Hewitt (Coalport, Pennsylvania/Glendale).
Burge started all 25 games for Penn State Altoona last season and was a third team All-AMCC selection. She ranked 22nd in the conference in slugging percentage (.471) and was also 24th in doubles (4) and total bases (33), 29th in batting average (.343), and 30th in hits (24). Burge also earned a spot on the AMCC's All-Tournament team at the conclusion of the conference playoffs.
Hewitt also started all 25 games for the Lions in 2021. In the AMCC, she ranked first in walks (14), ninth in on-base percentage (.474), 17th in hits (28), 19th in runs scored (17), 21st in batting average (.364), and 27th in total bases (32). She also received one AMCC Player of the Week award.
Penn State Altoona softball opens its 2022 schedule in central Florida, as the Lions will compete in 12 games from March 5 to 12 against Division III opponents from around the country as part of The Spring Games.