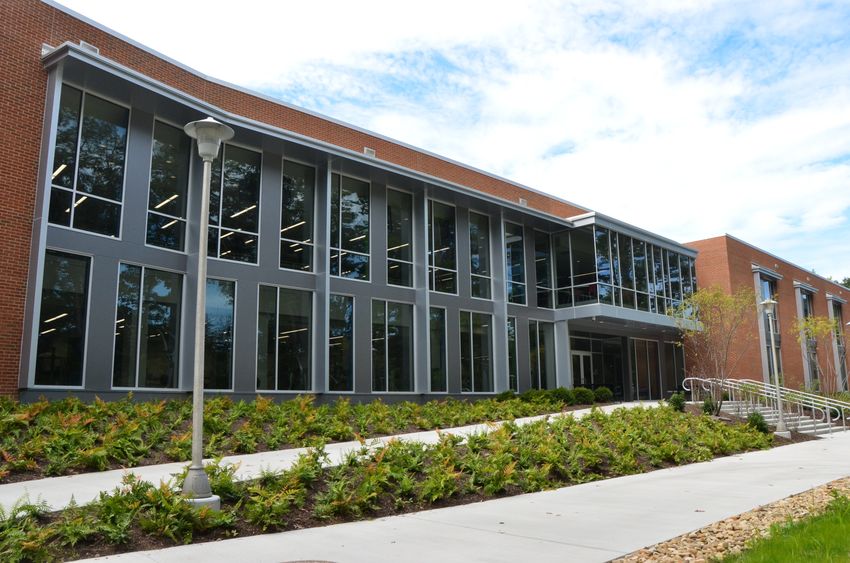 ALTOONA, Pa. — Penn State Altoona will open the doors of its newly renovated and expanded Steven A. Adler Athletic Complex to the public on Sunday, Oct. 29, when the campus and its Department of Athletics host community tours of the building from 1- 4 p.m.
The community tours are open for all to attend. Penn State Altoona Lion Ambassadors will be available to take visitors on tours throughout the new Adler Athletic Complex, and student-athletes and staff members from the campus' NCAA Division III varsity sports teams will be on hand to share information about the improved facilities. Visitors will also have the opportunity to meet the Nittany Lion mascot.
"This event is the perfect opportunity for the general public to familiarize themselves with our new, state-of-the-art Adler Athletic Complex," said Penn State Altoona Director of Athletics Brent Baird. "As we near the end of an extensive construction project that has spanned over a year-and-a-half, we are very excited to show off our great new facility, which will benefit Penn State Altoona's athletics, recreation and academic programs."
Originally built in 1972, the Adler Athletic Complex is in the final stages of a $24.5 million renovation and expansion project that broke ground on Jan. 21, 2016. The existing portions of Adler have been renovated and reconfigured, with some areas still in the final stages of construction. In addition to the existing building, the project features a large expansion with completely new facilities.
The renovated and expanded Adler Athletic Complex, including the Reliance Bank Fitness Center, greatly enhances and improves the support of many programs at Penn State Altoona, including Division III varsity sports, intramural and recreation, fitness, and weight training, as well as classrooms and lab space for the new Kinesiology degree program.
Questions regarding the Adler Athletic Complex Community Open House can be directed to Penn State Altoona Athletics at 814-949-5410.