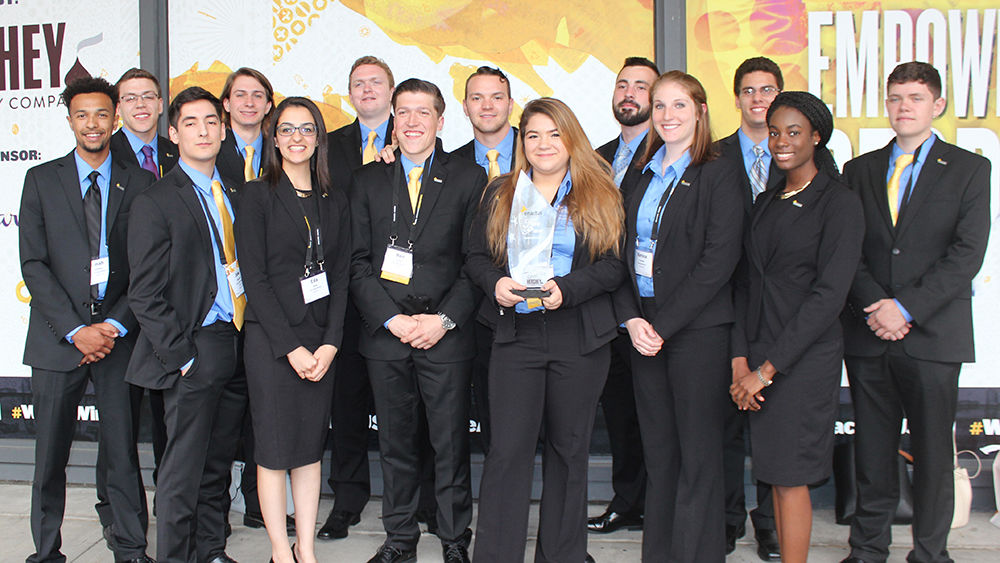 Fifteen Penn State Altoona students traveled to Kansas City, Missouri, to compete in the 2017 Enactus United States National Exposition, May 21-23. The three-day expo featured teams from 105 Enactus groups representing colleges and universities across the nation. The team from Penn State Altoona placed third in its league, putting it in the top 10 percent of U.S. Enactus teams.
As part of the competition presentation, team members highlighted the group's accomplishments over the past year which included: completing a bio-gas system at the Star School in Rwanda which will result in savings that can enhance the education of the next generation of Rwandan leaders; conducting research for Zoe Cafe slated to open this summer in downtown Altoona; and helping local pizzelle bakery, Bella Lucia, expand production.
Enactus is an international organization that connects student, academic and business leaders through entrepreneurial-based projects that empower people to transform opportunities into real, sustainable progress for themselves and their communities.
Guided by academic advisors and business experts, the student leaders of Enactus create and implement entrepreneurial projects around the globe. The experience not only transforms lives, it helps students develop the kind of talent and perspective that are essential to leadership in an ever-more complicated and challenging world.