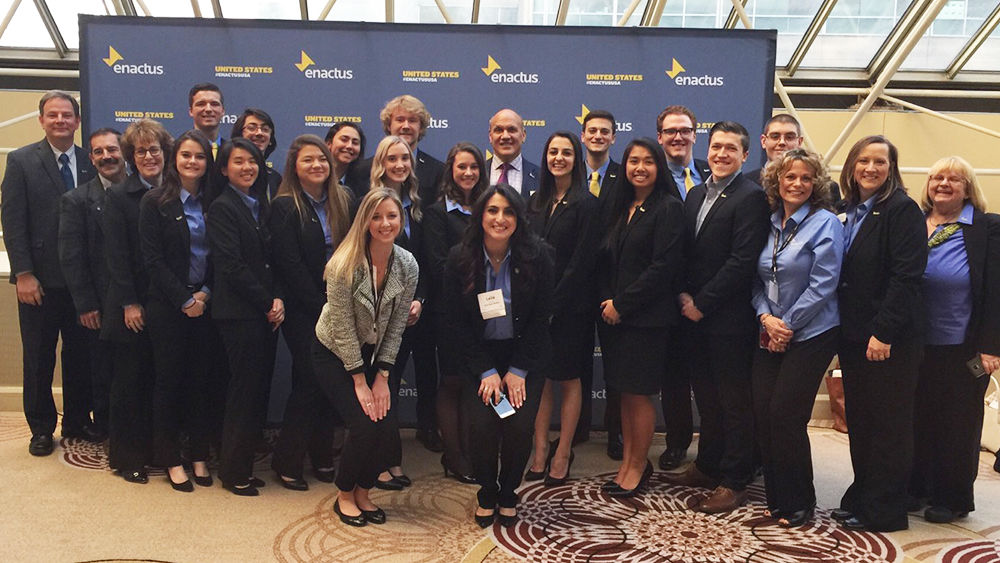 Penn State Altoona's Enactus team has been named Regional Champions of the Enactus USA Regional Competition, held March 19, 2018, in Philadelphia, PA.
The team's 14 students showcased the collective impact of their community outreach efforts by presenting their projects to business leaders who evaluated them on how successfully they used business concepts to improve the quality of life and standard of living for those in need.
As a regional champs, the Penn State Altoona Enactus team advances to the 2018 Enactus USA National Competition May 20-22 in Kansas City, MO. The winner of the national competition is then invited to the prestigious Enactus World Cup to be held in San Jose.
Enactus is an international nonprofit organization dedicated to inspiring students to improve the world through entrepreneurial action. Enactus provides a platform for teams of outstanding university students to create community development projects that put people's own ingenuity and talents at the center of improving their livelihoods. Guided by educators and supported by business leaders, Enactus students take the kind of entrepreneurial approach that empowers people to be a part of their own success.
Penn State Altoona's Enactus team currently focuses on three projects: Enactus Energy, Project International Impact, and Sustainability.
Enactus's efforts in sustainability were recently featured on the Penn State Altoona website. To learn more about Enactus, visit the Enactus website.