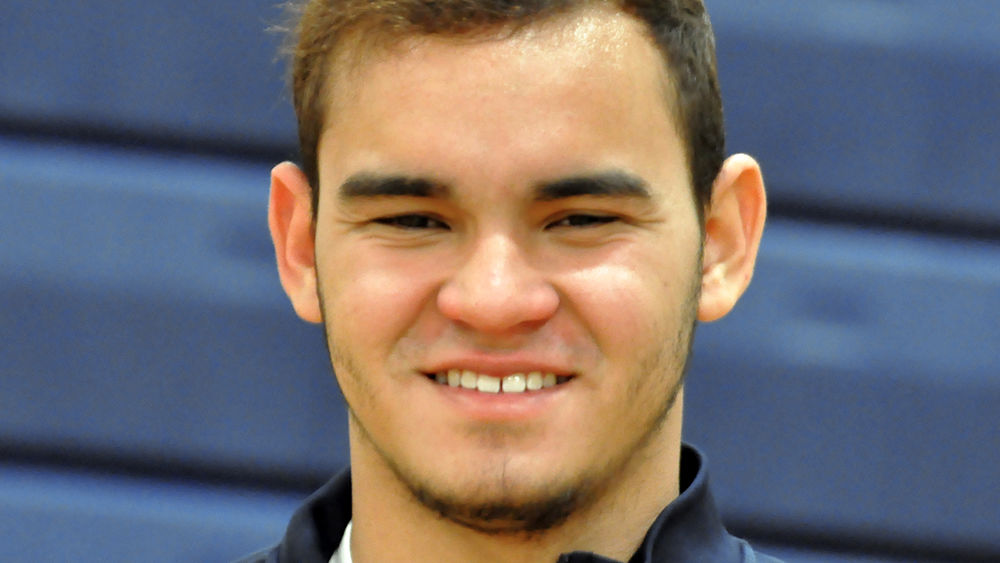 INDIANAPOLIS, Ind. - With the last compilation of NCAA Division III men's volleyball statistics in the books, Penn State Altoona sophomore libero Waldemar Rivera-Berrios (Toa Alta, PR/Samuel Clemens) and his team were each officially crowned as Division III statistical champions in digs per set.
The NCAA awards individual players and teams for finishing in first place nationally in select statistical categories, including digs per set. The defensively-sound Penn State Altoona men's volleyball squad frequently ranks among the top Division III teams in digs, and this past season was no different.
"My team bought into our philosophy of defense first," said Penn State Altoona head coach Phil Peterman. "I was constantly telling them throughout the season that all we need was a dig and a kill a couple times a match, and that would give us an advantage in the score column over our opponent."
Rivera-Berrios led all Division III men's volleyball players this season in digs per set, averaging 4.25. That mark set a Penn State Altoona single season team record. Rivera-Berrios, who also led all Division III players in total digs with 501 this season, is the second player in Lions history to finish as the national statistical champion in digs per set. Former Lions' libero Brandon Stitt (2013-2016) was a two-time NCAA digs per set champion, leading Division III in that stat in 2014 and 2015.
Rivera-Berrios maintained a steady and comfortable lead in the digs per set category throughout most of the 2017 season. By the season's end, the next closest player, Cullen Liberski of Marian University, averaged 3.80 digs per set. Rivera-Berrios also finished the year with a 129-dig lead over second place Liberski in total digs.
"Wally single-handedly led our defense. He demanded the ball and would not allow anything to hit the floor," said Peterman of his starting libero. "I'm not surprised to see him lead the country in digs and digs per set after watching all of his spectacular plays throughout the season. He is an amazing athlete."
Additionally, Penn State Altoona men's volleyball won the NCAA's statistical championship in digs per set as a team. In 2017, the Lions set a program single season record and ranked first among all Division III teams with an average of 12.75 digs per set. That mark edged out second place Fontbonne University, which averaged 12.36 digs per set. The Lions also led all Division III teams in total digs, racking up 1,543 digs this past season for a 147-dig lead over the second place school, Eastern Mennonite University.
Besides the efforts of Rivera-Berrios, the Lions had four other players finish with triple-digit dig totals in 2017 to help the team's defensive cause. Freshman outside/opposite hitter Brandon Arentz (Mount Wolf, PA/Northeastern) had 233 digs for an average of 2.04 digs per set, sophomore outside hitter Bradley Colditz (Upper St. Clair, PA/Upper St. Clair) totaled 154 digs to average 1.35 per set, sophomore outside hitter Brian Sheddy (Shrewsbury, PA/Susquehannock) posted 151 digs for an average of 1.28 per set, and sophomore setter Billy Smith (Pittsburgh, PA/Upper St. Clair) recorded 133 digs to average 1.32 per set.
Penn State Altoona men's volleyball had its most successful season in program history in 2017. The Lions won North Eastern Athletic Conference and Allegheny Mountain Collegiate Conference championships for the first time ever, and the program also made its first appearance in the NCAA Division III Tournament. The team went 26-7 overall, including a 15-1 record in the NEAC and an 8-0 record in the AMCC.