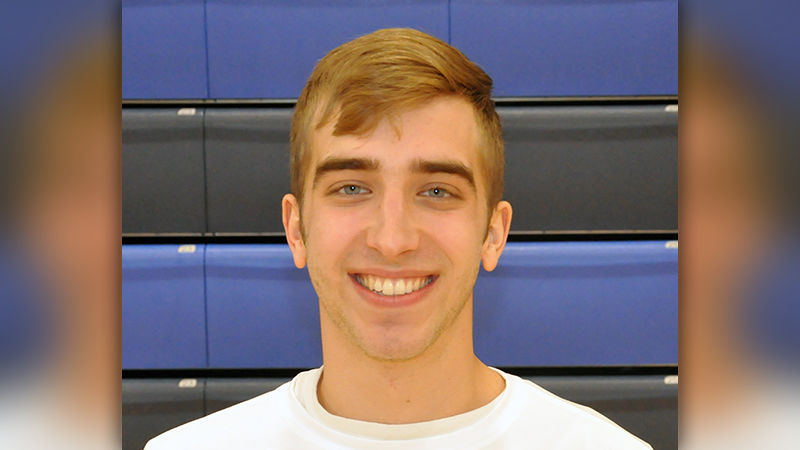 NORTH BOSTON, N.Y. — Penn State Altoona senior outside hitter Frank Perehinec (Altoona, PA/Altoona) was named the Allegheny Mountain Collegiate Conference's Player of the Week in men's volleyball on Monday.
Perehinec had a strong showing for the Lions in each of his team's four nonconference matches last week, including one against a nationally ranked opponent and another against a Division II team.
In Wednesday night's 3-0 sweep of Wilkes University, Perehinec finished with seven kills, four digs, one block assist, and one set assist. In Friday's 3-0 loss to Wells College, which is tied for the number six rank in the most recent American Volleyball Coaches Association Division III Top 15 Poll, Perehinec had four kills, three solo blocks, three digs, and one assist. Later that evening in a 3-0 victory against SUNY Potsdam, he totaled nine kills, two digs, and one assist. Perehinec's week finished on a high note during a 3-1 loss to Division II opponent Daemen College on Saturday, when the senior recorded 10 kills, 10 digs, two block assists, and one solo block.
On the week, Perehinec totaled 35.5 points, averaging 2.96 points per set. He finished with 30 kills (2.5 kills per set), 19 digs (1.58 digs per set), seven total blocks (0.58 blocks per set), and three assists (0.25 assists per set). Perehinec posted an impressive .339 attack percentage, committing just nine attack errors while recording 30 kills on 62 swings.
This is Perehinec's first career AMCC Player of the Week award.
Penn State Altoona men's volleyball is 5-6 overall, including 1-0 in the AMCC. The Lions' next match is at home at 7 p.m. Wednesday, Feb. 19, against nonconference opponent Messiah College.