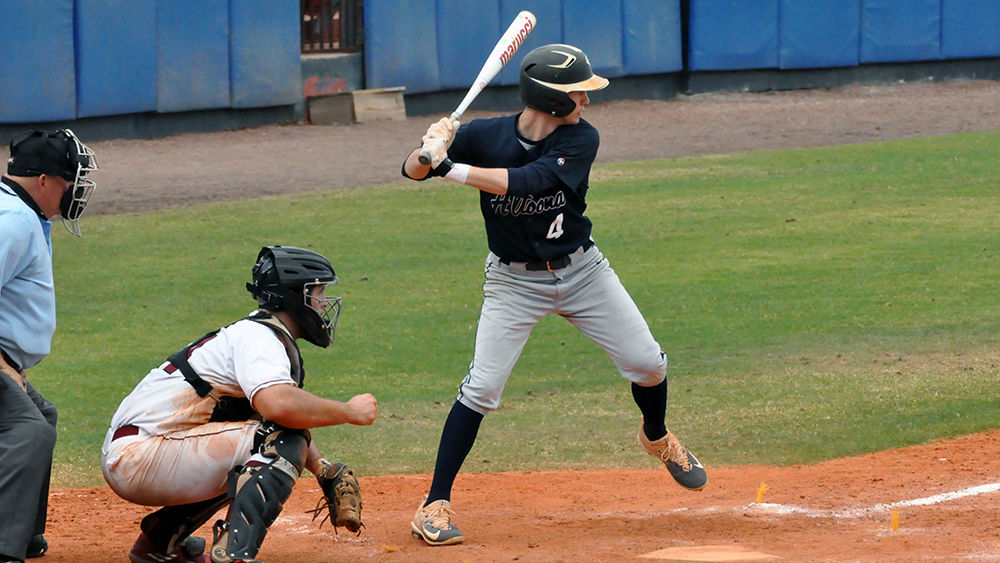 DANBURY, Conn. - Penn State Altoona baseball's freshman shortstop Hunter Breon (Boiling Springs, PA/Boiling Springs) was announced as the Eastern College Athletic Conference's Division III South Region Rookie of the Year on Wednesday, when the organization released its postseason All-Star Team.
Breon is just the second Penn State Altoona baseball player in program history to win the ECAC Rookie of the Year status for the Division III South Region. Former Lion standout Cord Heine (2009-2012) won the same recognition in 2009.
Breon had a standout freshman campaign for the Lions this spring, including being voted the Allegheny Mountain Collegiate Conference's Newcomer of the Year. The shortstop led his team in most offensive categories while showing good range in the field. Among all AMCC players, Breon finished the season ranking eighth in stolen bases (10), 12th in hits (51), 16th in total bases (71), 17th in home runs (3), 19th in runs scored (30) and doubles (11), 24th in batting average (.338) and runs batted in (25), and 27th in slugging percentage (.470). Additionally, he was second among all AMCC fielders in assists (117) and 12th in double plays turned (15).
Penn State Altoona baseball enjoyed a resurgent 2017 season. The team recorded its most overall wins (19) and best AMCC record (9-7) since 2012, and the Lions qualified for the conference tournament for the first time since 2014. Penn State Altoona finished fourth in the regular season AMCC standings and hosted conference playoff games for the first time since 2012.