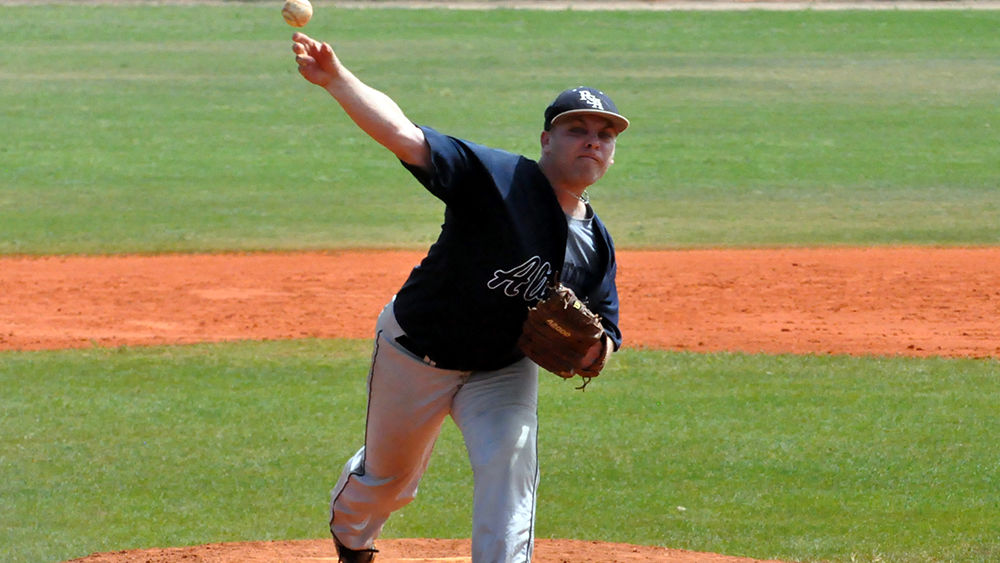 ORCHARD PARK, N.Y. - Penn State Altoona baseball's senior pitcher Jared Dailey (Boalsburg, PA/State College) was named the Allegheny Mountain Collegiate Conference's Pitcher of the Week on Monday.
Dailey had a great week on the mound for the Lions, making two appearances -- including a big win over AMCC opponent Penn State Behrend.
On Thursday afternoon against non-conference opponent Saint Vincent College, Dailey pitched one inning and struck out one batter while allowing an unearned run. The right-hander got the start in game one of Saturday's doubleheader at Behrend, the second place team in the AMCC standings. Dailey pitched a complete game to notch his fifth victory of the season, going seven innings and limiting the opponent to two runs on five hits and four walks while striking out three.
On the week, Dailey was 1-0 with a 2.25 earned run average. He gave up just two earned runs in eight innings of work while recording four strikeouts. This is the senior's first career AMCC Player of the Week award.
Next up for Penn State Altoona baseball (14-17, 5-5 AMCC), the team starts its final week of the regular season with a big doubleheader at AMCC opponent Hilbert College on Tuesday, April 25. Start time for game one is set for 1:00 p.m.