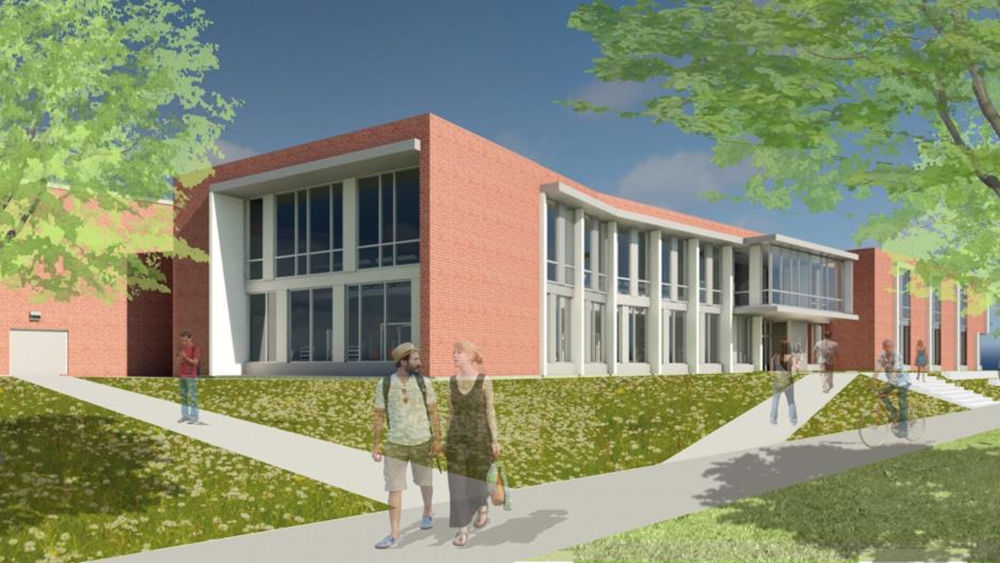 ALTOONA, Pa. — Recognizing a growing desire among current and prospective students as well as strong market demand, Penn State Altoona will offer the kinesiology major, with options in both movement science and exercise science, starting with the fall 2017 semester.
A comprehensive market analysis suggests there will be a continued trend of available kinesiology occupations at the national, state and local levels, with growth ranging between 9 percent and 38 percent until 2022. Kinesiology graduates enjoy careers as athletic trainers, physical and occupational therapists, physician assistants, health specialty teachers, coaches and scouts, and dietitians and nutritionists.
Penn State Altoona is poised to meet that demand. With the establishment of the degree program, the campus will be able to expand the number of current class sections and offer additional kinesiology courses to support the major. A multi-million dollar construction and renovation project of the Adler Athletic Complex, set to open for the fall 2017 semester, allows ample space for the new program. There will be a kinesiology wing with six classrooms, four research laboratories and seven offices.
"We are delighted to offer the kinesiology major at Penn State Altoona for fall 2017," said Chancellor and Dean Lori J. Bechtel-Wherry. "The kinesiology major is increasingly popular with our students, and our program will prepare students for a wide range of careers, as well as graduate study opportunities, in the biomedical, sports, fitness and allied health fields. Throughout our region, state and country, careers in kinesiology are projected to witness strong growth over the next decade. The launch of the kinesiology program also coincides with the opening of our newly renovated and expanded Adler Athletic Complex. With the appropriate resources in place, the kinesiology program is poised to successfully serve our students and our community."
Already, prospective students are excited about the new degree program. Alexis Cannistraci, a senior at Tyrone High School in Tyrone, Pennsylvania, has committed to the Altoona campus as a kinesiology major.
"At first I thought I would have to transfer to University Park after two years to finish my degree, and I was disappointed," Cannistraci said. "But when I found out about the new kinesiology program and its options, I knew I would stay at Altoona all four years. I'm very excited about the small class sizes and the one-on-one interaction with professors I know I will get here at Penn State Altoona. I'm looking forward to being a part of this new program."
The kinesiology major offers a number of benefits for students, including small class sizes, movement and laboratory experiences, and engaged scholarship and research opportunities between students and faculty. The major consists of a comprehensive program of study that will prepare students for professions involving physical activity, exercise, and the science of human movement and its relationship to human health and disease, as well as for graduate study in related areas.
The movement science option is designed for students interested in health-related careers such as physical therapy, occupational therapy, physician's assistant, cardiac rehabilitation or pre-medicine. It provides training in areas such as biomechanics, exercise physiology, sport psychology, neuroscience, sport history and sport philosophy to understand the use of movement for prevention and diagnosis of chronic diseases, as well as rehabilitation and treatment.
The exercise science option has two areas of emphasis: business and science. The business emphasis includes courses in kinesiology and basic business skills such as accounting, marketing and management. This unique combination of classes will provide the knowledge and skills for graduates to compete for employment in corporate fitness, sports management, private fitness clubs, community-based fitness organizations, and hospital and university settings. Graduates may choose to operate their own fitness training, wellness consulting company, or pursue additional education for upper-level degrees.
The science emphasis within the exercise science option is designed to help students prepare for advanced study in graduate school in kinesiology and allied health fields. Students may take upper-level courses in biology, chemistry, physics and psychology required for master's and doctoral programs. One of the unique characteristics of the science emphasis is the senior research thesis. Graduates will be prepared to enroll in programs in physical therapy, chiropractic, physician assistant, medical doctor, exercise physiology and an entry-level master's athletic training program.
"The addition of kinesiology to Penn State Altoona's list of degree programs affords additional opportunities for students who wish to enter allied health professions," said Peter Hopsicker, head of Education, Human Development, and Social Sciences. "This degree will certainly continue the college's trend of offering high-quality programs to our students."