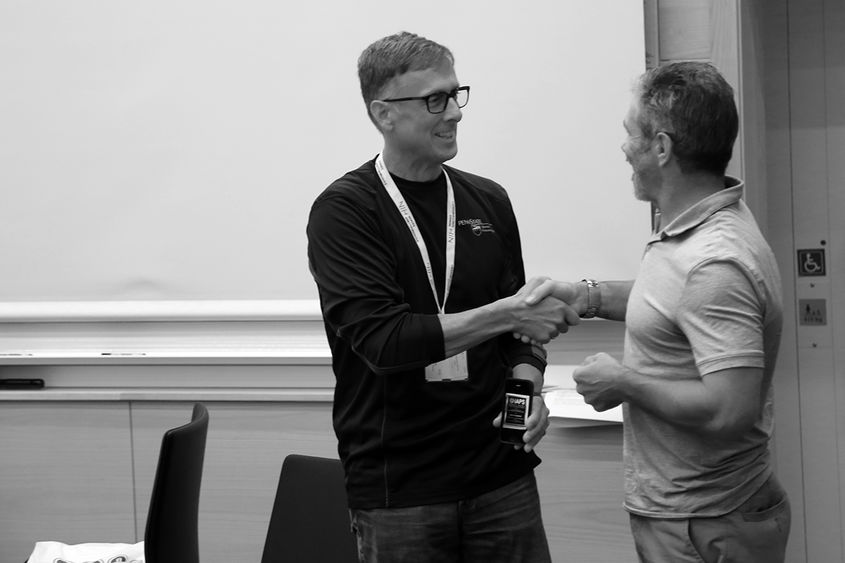 Peter Hopsicker, associate professor of kinesiology and head of the Division of Education, Human Development, and Social Sciences, was awarded the 2018 Heather Reid Distinguished Service Award by the International Association for the Philosophy of Sport (IAPS). He was presented with the award at the 46th annual conference at the Norwegian School of Sport Sciences held September 5-8 in Oslo, Norway.
Nominated by his peers, Hopsicker is serving his second term as secretary-treasurer of IAPS. He also serves on the Association's editorial board for the Journal of the Philosophy of Sport as well as the archive committee and translation project.
Find out more about the Association on the IAPS site.