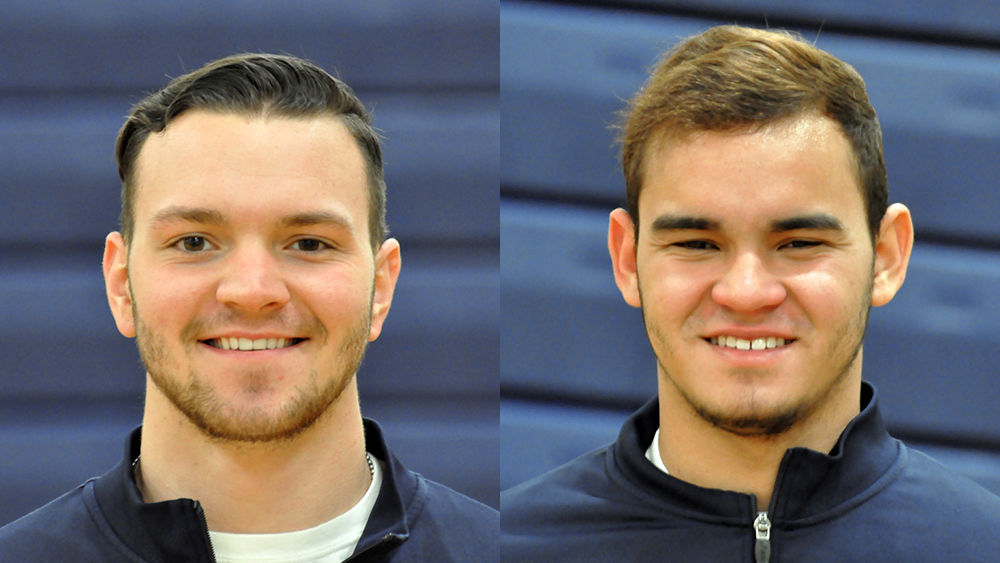 GANSEVOORT, N.Y. - Penn State Altoona men's volleyball swept this week's North Eastern Athletic Conference Player of the Week and Defensive Player of the Week awards, which were announced on Tuesday.
Senior outside hitter Jacob Byers (Level Green, PA/Penn Trafford) was selected the NEAC's Player of the Week, while sophomore libero Waldemar Rivera-Berrios (Toa Alta, Puerto Rico/Samuel Clemens) took Defensive Player of the Week honors.
Byers put up big numbers for the Lions last week, helping his team go 2-1 in non-conference play. In a 3-0 win at Wilkes University last Wednesday, he totaled nine kills, two digs, two solo blocks, and one block assist. In Saturday's 3-1 loss to #14 ranked Eastern Mennonite University, he put up 18 kills, three digs, and three solo blocks. Later that day, in his team's 3-2 victory over Stevenson University, Byers tallied 16 kills, four digs, and one solo block.
On the week, Byers had 43 kills (3.58 kills per set), nine digs (0.75 digs per set), and seven total blocks (0.58 blocks per set). He also posted an attack percentage of .329.
Rivera-Berrios continued to anchor Penn State Altoona's defense in the Lions' three non-conference matches last week. In Wednesday's win at Wilkes, he totaled 14 digs. On Saturday, he had 19 digs against Eastern Mennonite and 15 digs against Stevenson.
Rivera-Berrios had 48 digs (4.00 digs per set) last week.
This is Byers' first NEAC Player of the Week award this season, while it is the sixth NEAC Defensive Player of the Week recognition this year for Rivera-Berrios.
Penn State Altoona men's volleyball embarks on its quest for its first-ever NEAC championship this Friday, April 14, when it hosts SUNY Polytechnic Institute for a 7:00 p.m. match in the semifinal round of the NEAC Tournament. Should the Lions win that match, they will face either Lancaster Bible College or Wells College for the conference championship on Saturday, April 15 at 1:00 p.m.