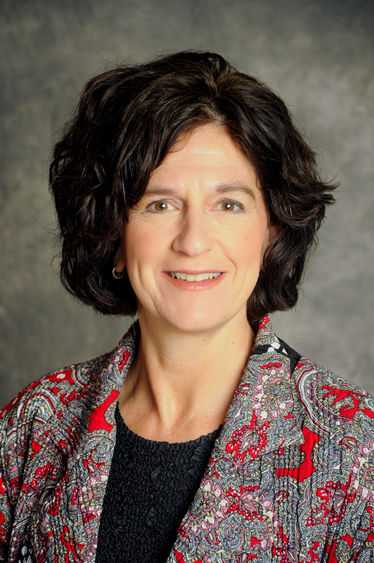 ALTOONA, Pa. — Penn State Altoona Chancellor and Dean Lori J. Bechtel-Wherry recently announced her plans to retire at the end of the 2022 calendar year after more than 38 years of service to the college and 43 years in higher education.
"Penn State Altoona has seen transformational change under Lori J. Bechtel-Wherry's leadership," said Kelly Austin, vice president for Commonwealth Campuses and executive chancellor at Penn State. "The student experience has been enhanced through program expansion, facility upgrades and community outreach. Lori enjoys long-standing excellent relationships with members of the broader community and is admired by alumni, community friends and business leaders. She has been an exceptional steward of the campus and the University in the region."
Bechtel-Wherry, professor of biobehavioral health and women's, gender, and sexuality studies, assumed the role of chancellor and dean in 2005, the first woman to hold such a position at the Altoona campus. Under her leadership, Penn State Altoona expanded and renovated its facilities, increased its academic offerings, and strengthened its ties with the surrounding community.
Bechtel-Wherry worked closely with the Altoona Blair County Development Corporation to facilitate the acquisition of several buildings in downtown Altoona to create the Penn State Altoona Downtown Campus that serves as home to many of the college's pre-professional majors, including rail transportation engineering, nursing, entrepreneurship and business. The downtown campus includes Aaron Building, Devorris Downtown Center, Kazmaier Family Building, Penn Building and the Sheetz Center for Entrepreneurial Excellence, home to the Altoona LaunchBox supported by the Hite family. She also worked with the City of Altoona to develop a bike trail between the Ivyside and Downtown campuses for safety purposes and to promote walking and biking as alternative means of transportation. The project received a $300,000 Community Transportation Excellence award from the 10 Thousand Friends of Pennsylvania, an alliance of organizations and individuals committed to land-use policies in the state.
Bechtel-Wherry oversaw major renovations to numerous buildings on the Ivyside campus including the Steven A. Adler Athletic Complex, the Misciagna Family Center for Performing Arts, Port-Sky Café, the Robert E. Eiche Library and the Harry E. Slep Student Center. She also facilitated the purchase of the Seminar Forest—a 44-acre tract of land across from the main entrance to Ivyside campus—and the subsequent construction of the replica of the Thoreau Cabin. The purchase of the original 40 acres was made possible by a gift from Bob and Annette Ritchey, with the Penn State Altoona Advisory Board purchasing and then gifting the additional four acres.
Penn State Altoona has expanded its academic offerings during Bechtel-Wherry's tenure, adding 10 new baccalaureate degree programs for a total of 25 four-year degrees offered by the college. These programs include the only environmental studies program offered by a Penn State campus and rail transportation engineering — the only degree of its kind in the nation.
Bechtel-Wherry's leadership and influence extend beyond the University as an active member of the Blair County community, working with numerous charitable, non-profit and economic development organizations. She serves on the board of directors for the Altoona Blair County Development Corporation and its executive and nominating committees, serving as the first female chair of the board. She also currently serves on the board of directors of Reliance Bank and of Homewood Homes Retirement Center. She formerly served on the boards of the Blair County Chamber of Commerce and the Blair County Arts Foundation, among several other community boards.
In February 2008, Bechtel-Wherry celebrated her marriage to Timothy Wherry through their joint gift to Penn State Altoona that served to name the "Timothy L. Wherry and Lori J. Bechtel-Wherry Study" in the Robert E. Eiche Library. The couple also created an endowed enhancement fund for the library that provides money for unrestricted purposes.
Throughout the years, Bechtel-Wherry and Tim Wherry have supported a wide variety of scholarships, capital projects, special academic initiatives, and community outreach programs at Penn State Altoona. In 2008, their legacy of giving was recognized with induction into the University's Mount Nittany Society and the platinum category of Penn State Altoona's Ivyside Society.
"I will forever cherish the friendships and working relationships with faculty, staff and our many supporters that were formed during my nearly forty years of service at Penn State Altoona," said Bechtel-Wherry. "It has been my privilege to collaborate with colleagues who share my passion for our college and community. It also has been especially rewarding to witness the growth of our students; their commitment to volunteerism on campus, in central Pennsylvania and around the world; and their success in their chosen vocations. Working together we have accomplished many goals and have made a positive difference in our region."
"After 43 years in higher education, with 38 of those years at Penn State, I am ready to embark on new adventures and spend more time with my family. It has been a pleasure to work with colleagues who are dedicated to our mission of teaching, research, and service. Their efforts in making Penn State Altoona a premiere college within the university are recognized and appreciated."
Bechtel-Wherry earned her doctorate in health education from Penn State, her master's degree in health education from the University Illinois at Champaign-Urbana and her bachelor's degree in health, physical education, recreation and dance from Lock Haven State College. She came to Penn State Altoona in 1985, having previously served as a faculty member in the College of Health and Human Development. In July 1997, she became the first female faculty member to achieve the rank of full professor at Penn State Altoona. Bechtel-Wherry served as the first head of the division of Education, Human Development, and Social Sciences, one of the college's four academic divisions. Later, she served as the associate dean for academic affairs and interim CEO and dean before taking on the role of chancellor and dean.