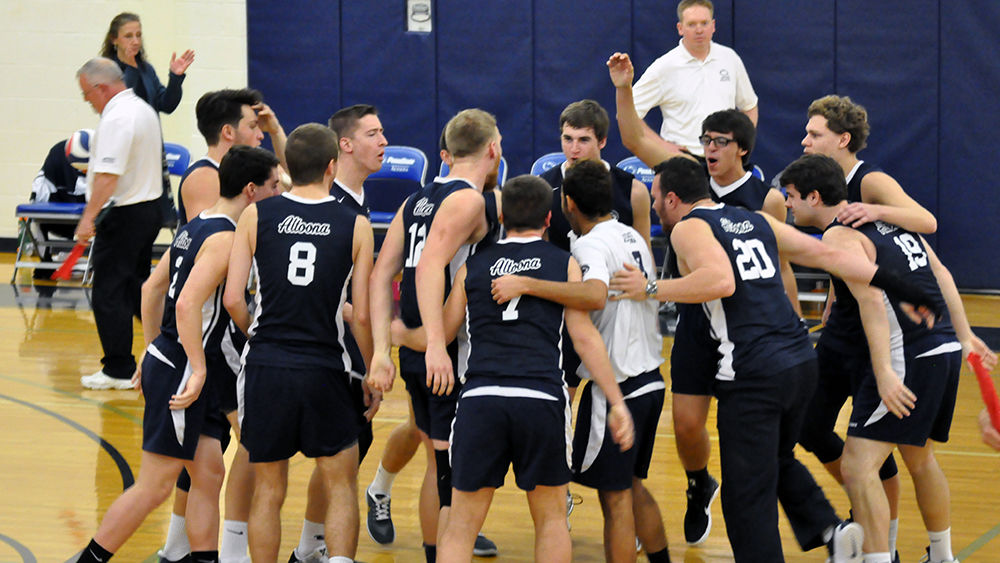 ALTOONA, Pa. - After the results of Saturday's matches, the Penn State Altoona men's volleyball team has officially clinched its first-ever Allegheny Mountain Collegiate Conference championship.
The Lions posted a spotless 8-0 record against AMCC teams this year to secure the conference title. Medaille College had been the conference champion each of the previous five seasons.
While the Penn State Altoona men's volleyball program's primary conference is the North Eastern Athletic Conference, the Lions compete in the AMCC on a secondary basis. Men's volleyball in the AMCC currently includes only five teams, so the champion is determined by the school possessing the top regular season AMCC record by the end of the conference schedule.
Penn State Altoona's eight AMCC wins are the most in a single season in the five-year history of the program as a varsity sport. During the 2017 campaign, the Lions swept all four of their AMCC foes:
D'Youville College: W 3-0 (Feb. 18), W 3-0 (Mar. 25)
Hilbert College: W 3-0 (Feb. 17), W 3-0 (Mar. 24)
Medaille College: W 3-0 (Feb. 17), W 3-1 (Mar. 25)
Penn State Behrend: W 3-2 (Jan. 28), W 3-0 (Feb. 25)
The AMCC will release its annual individual postseason awards at a later date, including the conference's Coach of the Year, Player of the Year, Newcomer of the Year, and All-Conference Team in men's volleyball.
Meanwhile, the Lions' regular season is still in full swing. The team is 19-4 overall and 13-1 in the NEAC, currently holding sole possession of first place in the NEAC. Penn State Altoona's 19 wins represent the most in a single season by the squad in program history.
After a non-conference tilt at Thiel College on Tuesday, March 28 at 7:30 p.m., Penn State Altoona finishes its NEAC schedule with matches against Lancaster Bible College and Wilson College on Saturday, April 1 beginning at 12:00 p.m. Should the Lions win those matches, they will clinch the first seed in the upcoming NEAC Tournament and will host the final two rounds of the playoffs.