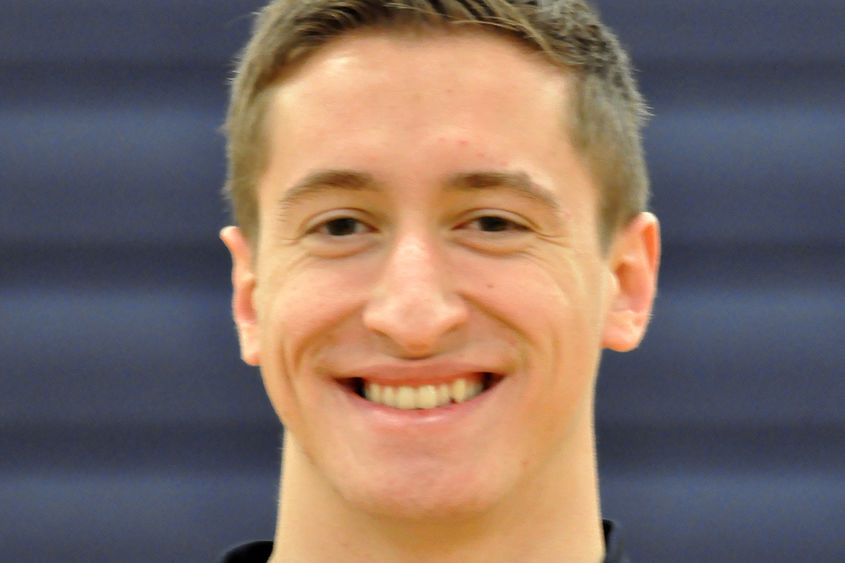 ORCHARD PARK, N.Y. - Penn State Altoona men's volleyball's sophomore outside hitter Bradley Colditz (Upper St. Clair, PA/Upper St. Clair) has been selected the Allegheny Mountain Collegiate Conference's Player of the Week.
Colditz had another big week for the Lions, helping his team go 3-0 in Saturday and Sunday's North Eastern Athletic Conference Crossover Weekend matches at Mount Aloysius College.
In a 3-2 win over Wells College on Saturday afternoon, Colditz tied his season-high kills total with 21 while adding nine digs and one block assist. In a 3-0 win over SUNY Polytechnic Institute on Sunday, he put up 17 kills, four digs, and one solo block. Later that day, during his team's 3-0 victory over Keuka College, Colditz had 12 kills, eight digs, and one solo block.
On the week, Colditz totaled 50 kills (4.55 kills per set), 21 digs (1.91 digs per set), and 52.5 points (4.8 points per set). The sophomore currently leads the AMCC in total kills (224) while ranking fourth in kills per set (3.20). This is his second AMCC weekly award of the season.
Lions volleyball (16-4, 10-1 NEAC / 5-0 AMCC) returns for more NEAC action next Friday, March 24 and Saturday, March 25 at Hilbert College. The squad faces Hilbert on Friday at 4:00 p.m., then on Saturday, they play Medaille College at 11:00 a.m. and D'Youville College at 5:00 p.m.