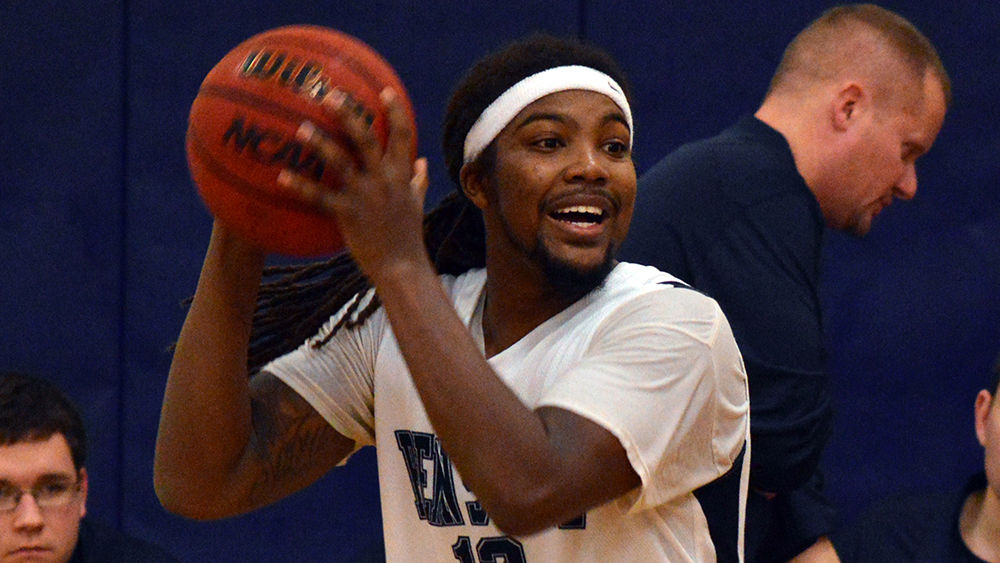 DANBURY, Conn. - Penn State Altoona senior guard/forward Javon Wilson (Washington, D.C./T.C. Williams) has been voted to the second team of the Eastern College Athletic Conference Division III South Region All-Star squad, which was announced on Thursday.

This is Wilson's first selection to an ECAC postseason honor. This season, the senior was a first team All-Allegheny Mountain Collegiate Conference pick.

Wilson proved himself to be one of the top scorers in the AMCC this season. He had an outstanding year to help lead the Lions to their first AMCC Tournament berth since 2009-2010, as well as the team's first ECAC Tournament selection since 2008-2009. In the AMCC, Wilson finished the year ranked second in steals (65), field goals made (167), three-pointers made (64), and points per 40 minutes (24.7), third in points per game (18.3), fourth in points (493) and free throws made (95), fifth in assists (95), and eighth in free throw percentage (79.2%). Wilson also ranks among the national Division III leaders in steals (21st) and steals per game (26th).

This season, Wilson was twice been named the AMCC Player of the Week, posted three 30-plus point games against conference opponents, and also became the sixth player in Lions history to surpass 1,000 career points.

Wilson finished his Penn State Altoona men's basketball career tied for third on the team's all-time scoring list with 1,170 points scored during his four-year career. His 493 points scored this season is tied for a single season team record, and his 65 steals and 2.4 steals per game also set new team individual season records.

Penn State Altoona men's basketball finished the season with a 14-14 overall record, including a 12-6 mark in the AMCC. The Lions' 14 wins tied a team record for the most wins in a season.