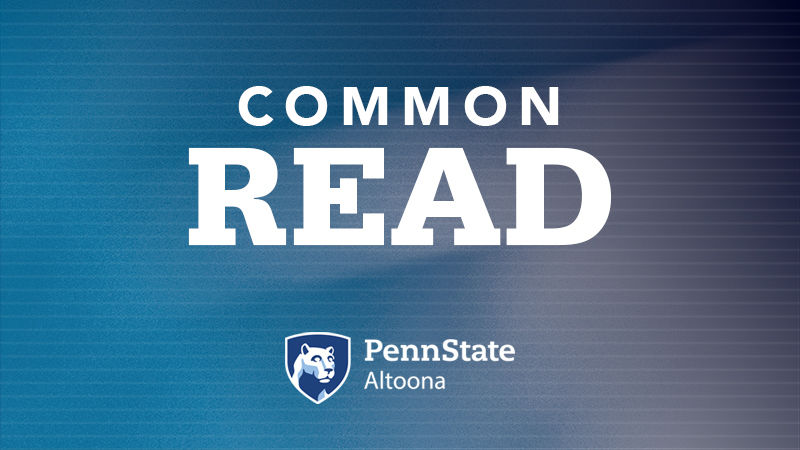 ALTOONA, Pa. — Maria Romasco Moore's "Ghostographs" will be Penn State Altoona's Common Read for the 2021-22 academic year.
Brief, crystalline stories combine with vintage photographs to illuminate the hidden terrain of childhood and the pain of growing up, all in one small town at the edge of an abyss where the narrator comes of age among family, friends and phantoms. It's a place populated with charming and unforgettable characters, where housewives send away for mail-order babies and young girls glow on front porches on hot summer nights. Where men get in staring contests with lamps and great aunts live in castles and collect haunted dogs. Where games of hide and seek refuse to end. It's a town full of secrets, where the hardships of adulthood threaten to invade the wild and magical domain of children. Haunting and evocative, funny and strange, the world of "Ghostographs" may be memory or might just be a trick of the light.
"Ghostographs" will lead faculty, staff, students, and community members into rich discussions of nostalgia's powers — good and bad — and how we have, how we do, and how we will view and treat each other as we attempt to form communities.
Romasco Moore, a native of Altoona, is the author of the novels "I Am the Ghost in Your House" and "Some Kind of Animal." Her stories have appeared or are forthcoming in "Lightspeed," "Fireside," "DIAGRAM," "Hobart," "Interfictions," "Kaleidotrope," "Lady Churchill's Rosebud Wristlet," and the anthology "Women Destroy Science Fiction." She is a graduate of the Clarion West Writer's Workshop and has a master of fine arts degree from Southern Illinois University. She teaches writing at Columbus College of Art and Design.
Common Read is sponsored by Penn State Altoona's Division of Arts and Humanities. More information and a listing of events will be posted on the Common Read website as information becomes available. Information about Maria Romasco Moore is available on the author's website.