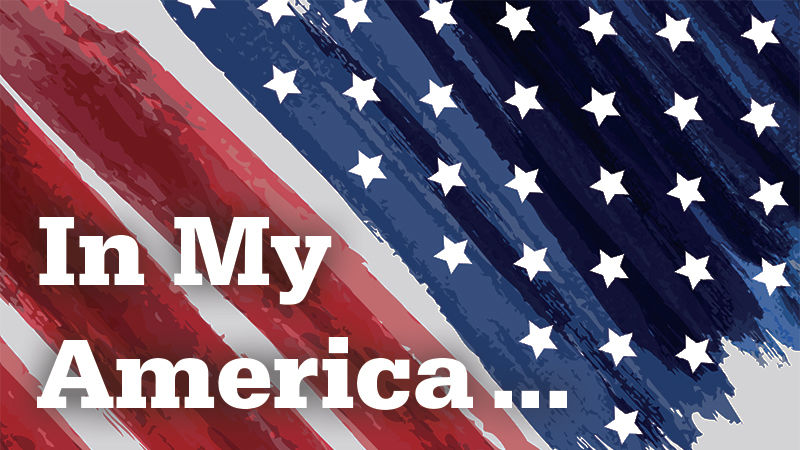 ALTOONA, Pa. — Penn State Altoona is premiering a college-wide collaborative poem in honor of National Poetry Month, a celebration of poetry that takes place each April.
"In My America" is comprised of more than 100 lines by students, faculty, and staff. Contributors were invited to submit lines that began with the phrase "In my America" and captured their views of — and visions for — our nation.
You can read and listen to an audio recording of the poem on the Penn State Altoona website.
The project was conceptualized and arranged by Erin Murphy, poet and professor of English at Penn State Altoona. Murphy arranged selected lines in a three-part movement that transitions from beauty to darkness to hope. She conducted workshops with various campus groups and created multi-media materials for her colleagues to use with their students.
"It was a joy to read so many compelling submissions," said Murphy, pleased with the response from faculty who incorporated the exercise into their classes. "One colleague reported that it was 'an awesome and healing project.'"
"The power contained in this poem — similar to the project itself — derives from multiplicity of visions that it contains," says Brian Black, head of the Division of Arts and Humanities. "It perfectly represents our efforts at Penn State Altoona to empower through inclusion. Together, we strive to form a collective future for our college and our society, and this poem is a great step in that direction!"
"In My America" is sponsored by "Hard Freight," the student literary magazine, and AHA! (Arts and Humanities in Action), an initiative of the Division of Arts and Humanities devoted to encouraging connections between the classroom and cultural experiences. Division members are planning a performance of the poem involving various members of the campus community to be held at a later date.