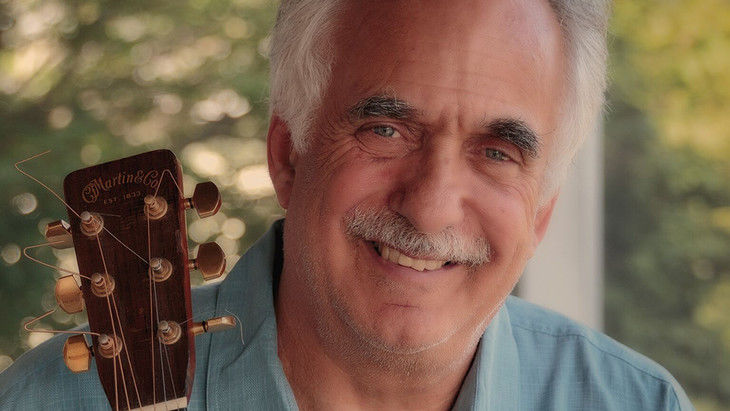 ALTOONA, Pa. — Jerry Zolten, professor of communication arts and sciences and integrative arts at Penn State Altoona, is the 2021 recipient of the Lion's Paw Medal.
The Lion's Paw Alumni Association annually awards the Lion's Paw Medal to those who have contributed notable service to the University and its students. The Award is a reflection of Lion's Paw's values and the Medal selection committee notes Zolten's dedication, service, and humility as being worthy of recognition.
Zolten's background in rhetoric and public speaking shaped his unique approach to American popular entertainment as communication about culture and a reflection of people in place and time. His expertise ranges from gospel and blues music to stand-up comedy, rock 'n' roll and The Beatles. Zolten has been teaching at Penn State Altoona for 40 years, and in addition to his public speaking course, has developed two undergraduate courses that draw on his expertise: The Cultural Roots of Rock 'n' Roll and An American Cultural History through the Lens of Stand-up Comedy. He was also instrumental in bringing the long-running Blair County African American Heritage Festival to the Penn State Altoona campus.
Zolten has produced, written, narrated, hosted, and/or contributed to multiple documentaries, films, and radio programs about music over the years. For public radio, such programs include "Time to Lay It Down: The Soundtrack of the Vietnam War," "Chimpin' the Blues," "Gospel Roots of Rock and Soul," and "In the Spirit." Films include "How They Got Over: Gospel Quartets and the Road to Rock 'n' Roll," Martin Guitar's "The Ballad of the Dreadnought," and Ken Burns' "Country Music."
His work as a producer and author helped spark the return to recording and touring by the Nashville-based Fairfield Four who subsequently won multiple Grammy Awards, and boosted the momentum of the already legendary Dixie Hummingbirds. He worked with the family of Woody Guthrie and the Grammy Museum to coordinate the Woody @100 Symposium at University Park. An author, co-editor, and contributor to a number of books and record albums on the subject of popular music, Zolten is also a voting member of the Recording Academy, sponsors of the annual Grammy Awards.
"Dr. Zolten personifies Penn State excellence," says Doug Uhazie, 2017, president of the Lion's Paw Alumni Association. "He has spent his career sharing his passions and knowledge with students and colleagues. By using his incredible gift for music and teaching, he has furthered arts culture and diversity within the University. Jerry's distinguished leadership efforts have positively impacted the Penn State community, and the University is stronger because of his dedication."
Zolten is uniformly viewed as humble, dedicated, and one of the best advocates for Penn State. "Jerry has shared his love of music from jazz and rock to gospel and blues over many decades," stated Dean Phillips 1974, Lion's Paw Alumni Association member and friend of Zolten. "I know he has touched the lives of many, especially his students and colleagues. I am so grateful that Penn State Altoona has given him a platform for his teaching, scholarship, and contributions to American culture."
Zolten will receive his award in April.