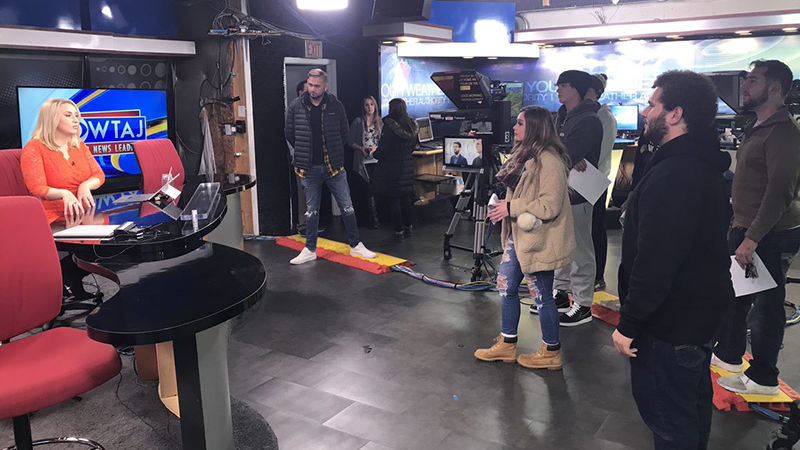 ALTOONA, Pa. — On Tuesday, Nov. 12, students in Penn State Altoona's communications degree program visited the WTAJ television studio in Altoona. The visit was coordinated by Stefanie Davis Kempton, assistant professor of communications, and the WTAJ news staff.
Students attended the live 6 p.m. news broadcast in the control room, allowing them to see how the people behind the scenes produce a live show. Students watched the second half of the newscast in the studio with the on-air talent.
Following the broadcast, chief meteorologist Joe Murgo, evening anchor Amanda Kenney, news director Kyle Fobe, and assistant news director Jody Gill conducted a Q&A session with students. Students also had the opportunity to sit at the news desk, read from the teleprompter, and take photos.