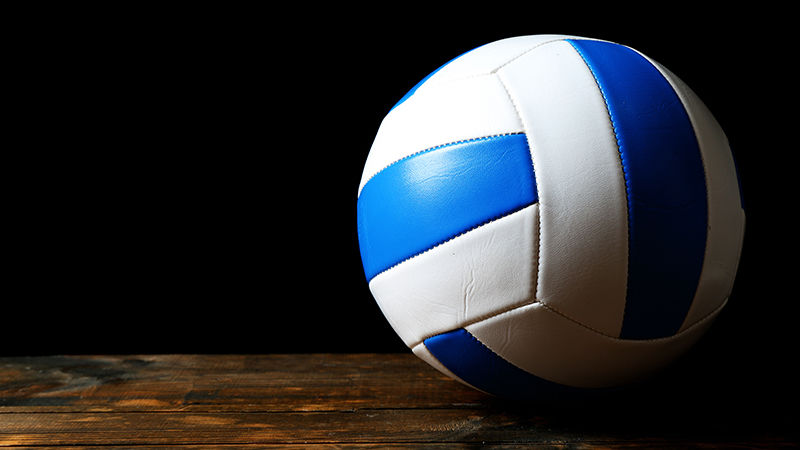 NORTH BOSTON, N.Y. — The Allegheny Mountain Collegiate Conference released its 2020 Men's Volleyball Preseason Coaches' Poll on Wednesday, Jan. 8, and Penn State Altoona was voted into fifth place in it.
Geneva College, which tied for first place in the 2019 regular season standings, was predicted to win the AMCC title this season, as it was voted into first place in the poll by conference coaches. Thiel College, the 2019 AMCC champion after winning the conference tournament, placed second in the poll. Penn State Behrend, the fourth-place team in last year's regular season standings, was selected third.
Penn State Altoona took fifth place in the 2020 preseason poll after the Lions went 13-15 overall last season, including a 5-9 mark in the AMCC that put the team in fifth place by the end of last year's regular season — one spot out of earning a berth into the conference postseason tournament. Led by eighth-year head coach Phil Peterman, Penn State Altoona will look to re-enter the playoff picture this season.
Named as "Players to Watch" for the Lions in the poll were sophomore outside hitter Ben Beaver (Hummelstown, Pennsylvania/Lower Dauphin) and sophomore right side/outside hitter Jon Ramsey (Pittsburgh, Pennsylvania/Shaler).
Beaver enjoyed a strong freshman season for the Lions last year, ranking third in the AMCC in solo blocks (27), ninth in service aces (28), 13th in points (274.0), 15th in kills (209) and aces per set (0.27), 17th in points per set (2.7), 18th in kills per set (2.05), and 22nd in hitting percentage (.152). Beaver also spent time at setter for a 10-match stretch late in the season, and he finished 12th in the AMCC in assists (270) and assists per set (2.65).
Ramsey also had a solid freshman year with Penn State Altoona last season, ranking among the top 40 players in the AMCC in several statistical categories, including being 34th in the conference in hitting percentage (.119), 38th in kills per set (1.22), 39th in kills (120), and 40th in points (138.5).
Penn State Altoona men's volleyball opens its 2020 schedule on Friday, Jan. 17, and Saturday, Jan. 18, in the Clash at Kean, hosted by Kean University in Union, N.J. The Lions' first match is versus Stevenson University at 7:30 p.m. on Friday. On Saturday, Penn State Altoona faces Elms College at 1 p.m. and Stevens Institute of Technology at 3 p.m.