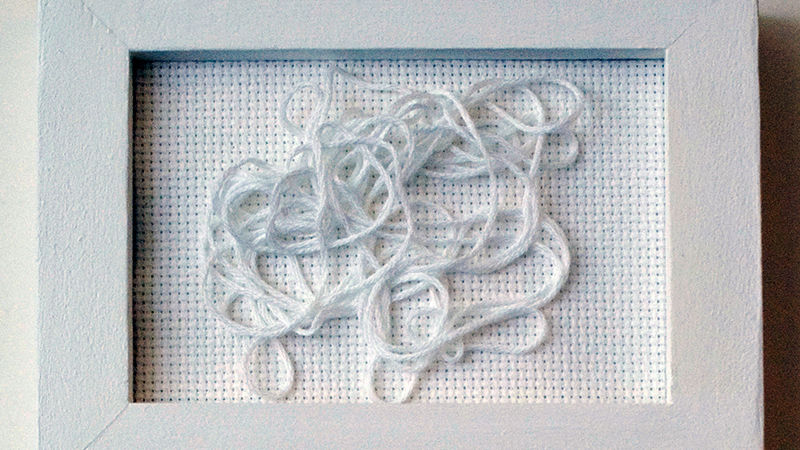 ALTOONA, Pa. — Penn State Altoona will showcase the work of Ivyside Juried Art Exhibition winner Katrina Majkut in the Sheetz Gallery of the Misciagna Family Center for Performing Arts. "In Control" will run Jan. 16 through March 1 and is free and open to the public.
Majkut, a visual artist and writer, works in Brooklyn, New York. She has been featured in multiple galleries in New York, Pennsylvania and Delaware. Her writing has been featured on VICE Communication's Broadly website and in "The Huffington Post." Majkut holds a bachelor of science in business administration from Babson College and a post-baccalaureate and master of fine arts from the school of the Museum of Fine Arts at Tufts University.
Majkut's artwork challenges the functionality of cross-stitch samplers while exploring objectivity versus subjectivity of female reproductive health products. "Through the cross-stitches of 'In Control,' I want to highlight how social history and practices have eradicated the understanding of women's medical needs in light of domestic practices, to focus on ideas of what it means to be a modern woman today and to maintain but modernize this historical craft practice," Majkut said.
The Galleries are open from 10 a.m. to 2 p.m. Monday through Thursday and before and during all performances. For further information, call the Misciagna Family Center for Performing Arts at 814-949-5452.