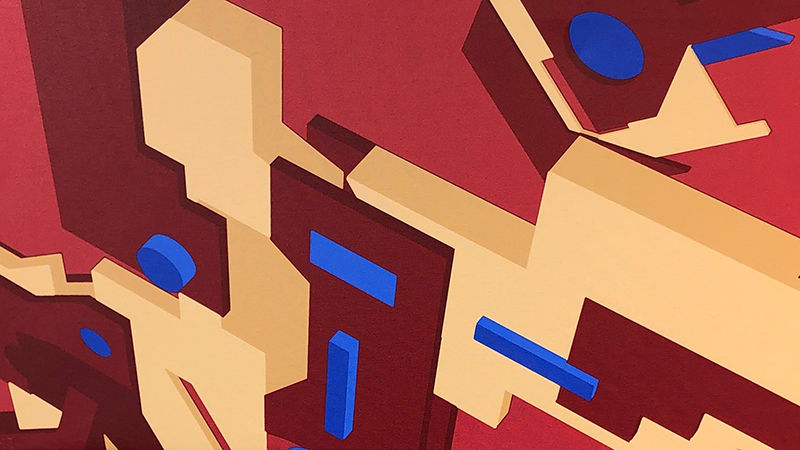 ALTOONA, Pa.—Work by Ivyside Juried Art Exhibition winner Jeff Repko will be in display in the McLanahan Gallery of the Misciagna Family Center for Performing Arts September 5–December 15, 2019. It is free and open to the public.
A Pittsburgh native, Repko received his M.F.A. in sculpture from the University of Wisconsin. While there he was also the recipient of the 2015–16 University Wide Fellowship, the 2017 Network Fellowship, and research grants in 2016 and 2018. He received an AutoDesk Student Scholarship for the Digital Stone Project Residency in Tuscany, Italy. He currently teaches at the University of North Georgia in Gainesville while continually exhibiting work nationally in both gallery and public settings.
His work explores the potential interactions of color and forms through assemblage. He states, "Born in Pittsburgh after deindustrialization, my work explores notions of industry and the stories I heard growing up." Repko feels nostalgia in relation to the industrial era of Pittsburgh without having experienced it himself.
The Galleries are open Monday–Thursday, 10 a.m.–2 p.m. and before and during all performances. For further information, call the Misciagna Family Center for Performing Arts at 814-949-5452.