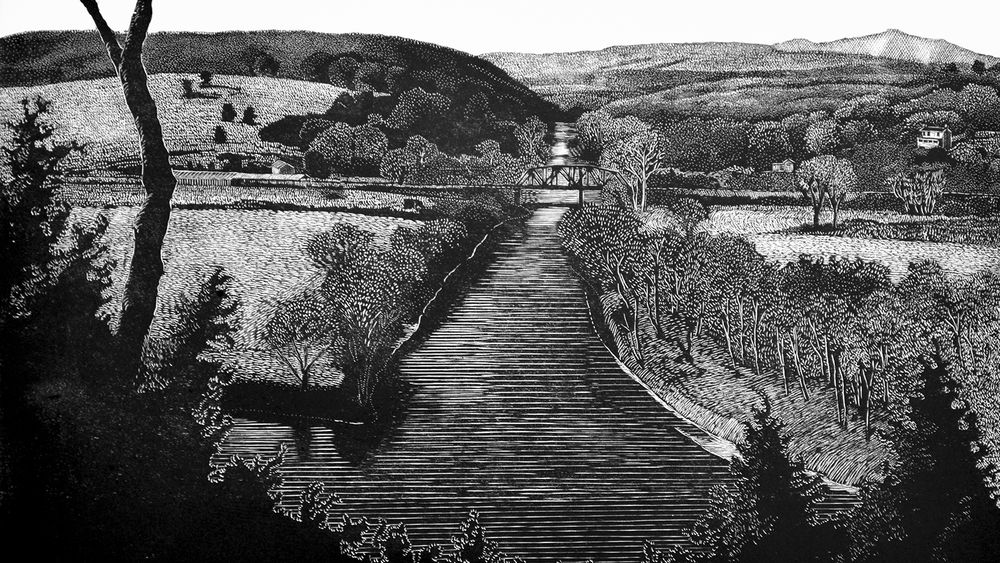 ALTOONA, Pa. — The exhibition "M. Alexander Gray - Relief and Intaglio Prints" by Ivyside Juried Art Exhibition winner M. Alexander Gray will run Jan. 10 to March 9 in the Sheetz Gallery of the Misciagna Family Center for Performing Arts at Penn State Altoona. A reception will be held from 3 to 5 p.m. on Thursday, Jan. 10, in the center's Titleman Study. The exhibition is free and open to the public.
Gray is from Alexandria, Virginia. He began his art education at Virginia Commonwealth University and received his degree from the Corcoran College of Art and Design in 2007. In 2013 he began to focus seriously on his art practice. Since 2014, Gray has exhibited and worked at the Torpedo Factory Art Center in Alexandria and currently maintains a studio there.
Gray draws inspiration from exploration of the countryside of Maryland, Virginia, and surrounding states. He creates his highly detailed prints through woodcut, engraving, and relief engraving techniques. More information about Gray and his work can be found at www.malexandergray.com.
The Misciagna Family Center for Performing Arts houses the McLanahan and Sheetz art galleries, which are open from 10 a.m. to 2 p.m. Monday through Thursday and before and during all performances. For further information, call the Misciagna Family Center for Performing Arts at 814-949-5452.