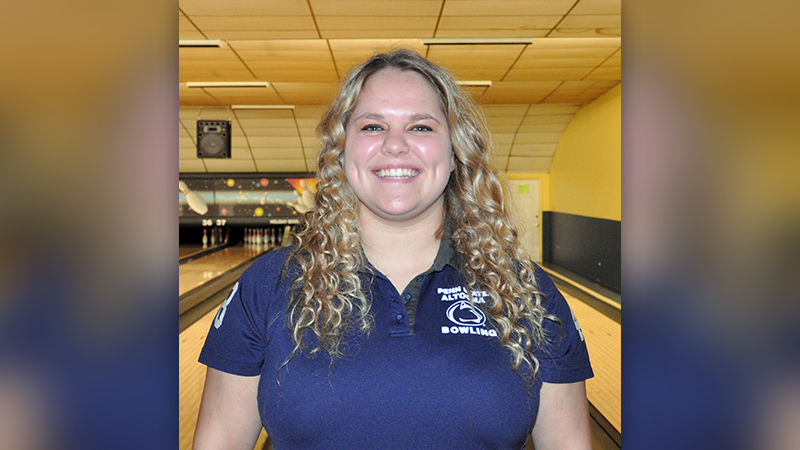 NORTH BOSTON, N.Y. – Penn State Altoona women's bowling senior Nicole Watt (Altoona, PA/Bishop Guilfoyle) was voted to the second team of the Allegheny Mountain Collegiate Conference's All-Conference team, which was released on Tuesday morning, April 9, 2019.
Watt competed in all six events for the Lady Lions during the 2018-19 season. In traditional team format matches, she averaged a team-high 154.2 per game. In baker matches, Watt led the Lady Lions with a 16.13 baker average.
Watt recorded Penn State Altoona's highest score of the season on January 26, when she dropped 214 pins in a match during the Saint Francis University Red Flash Invitational. Her score of 214 that day ranked as the fourth-best score in a traditional game in program history.
Watt's best baker average in an event this season came during the AMCC Round Robin #1 weekend on February 2-3, when she compiled a two-day baker average of 17.18. That mark is tied for the eighth-best baker average in an event in team history.
This is Watt's first career appearance on an AMCC All-Conference squad.
Penn State Altoona women's bowling was 7-38 this season, including a 4-10 record in the AMCC that placed the team sixth in the conference's regular season standings.