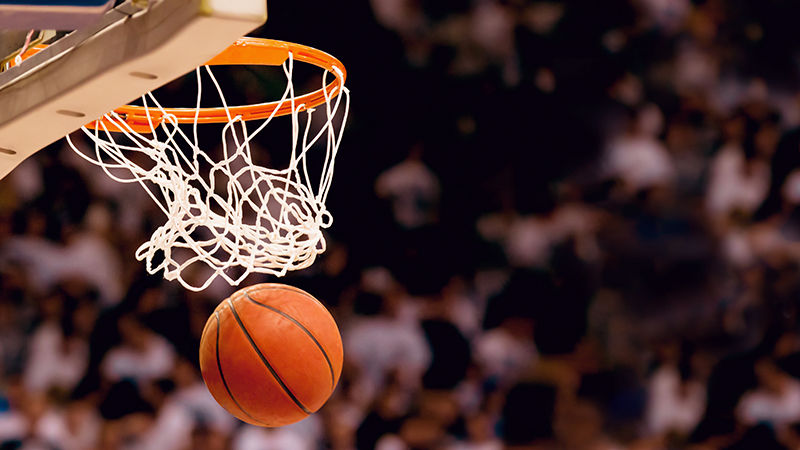 DANBURY, Conn. – Penn State Altoona women's basketball has been chosen to compete in the Eastern College Athletic Conference's Division III Championship Tournament, as the conference announced its postseason field of 13 teams on Monday, February 25, 2019.
The Lady Lions will travel to Washington, Pa. to face Washington & Jefferson College in a first round game this Wednesday, February 27 at 7:00 p.m. It will mark the first-ever ECAC Tournament appearance by the Penn State Altoona women's basketball program.
The first round of the bracket is comprised of four pods, with the top three overall seeds earning first round byes. Penn State Altoona was placed in Pod 3 and got the number three seed in that pod. Washington & Jefferson took the number two seed, and New York University was granted the first seed in the pod and receives a first round bye.
Penn State Altoona posted a 12-12 record in the regular season, registering the most wins in a season since the program tallied 20 victories in 2009-10. The Lady Lions went 10-8 in the Allegheny Mountain Collegiate Conference, earning the fourth seed in the AMCC Tournament and losing 67-60 to Penn State Behrend in the first round.
Washington & Jefferson is coming off of a regular season during which it compiled an 18-7 overall record. The Presidents went 13-3 in the Presidents' Athletic Conference, securing the second seed in the PAC Tournament. After a 54-43 victory over Grove City College in the semifinal round, Washington & Jefferson lost 70-48 to Saint Vincent College in the PAC championship game.
The winner of Wednesday night's matchup will advance to the ECAC quarterfinals on Friday, March 1, hosted at the bracket's top overall seed, Cabrini University. Penn State Altoona or Washington & Jefferson would face New York University at 5:00 p.m.
The ECAC Tournament continues with a pair of semifinal games on Saturday, March 2, and the championship will be held Sunday, March 3 at 1:00 p.m.
ECAC Division III Championship Tournament Schedule
First Round - Wednesday, February 27
Pod 1
Game #1: No. 3 Stevenson University (13-12) at No. 2 Drew University* (13-11) - 6:00 p.m.
Pod 2
Game #2: No. 3 Wilson College (16-11) at No. 2 Widener University* (19-7) - 7:00 p.m.
Pod 3
Game #3: No. 3 Penn State Altoona (12-12) at No. 3 Washington & Jefferson* (18-7) - 7:00 p.m.
Pod 4
Game #4: No. 1 Grove City College (16-11) at No. 1 Frostburg State* (15-10) - 7:00 p.m.
Game #5: No. 3 Neumann University (14-12) at No. 2 Brooklyn College* (19-8) - 5:00 p.m.
*denotes host
Quarterfinals - Friday, March 1 at Cabrini University
QF #1: Winner of Game #1 vs. Cabrini University - 11:00 a.m.
QF #2: Winner of Game #4 vs. Winner of Game #5 - 2:00 p.m.
QF #3: Winner of Game #3 vs. New York University - 5:00 p.m.
QF #4: Winner of Game #2 vs. Misericordia University - 8:00 p.m.
Semifinals - Saturday, March 2 at Cabrini University
Semifinal #1: Pod 1 Winner vs. Pod 4 Winner - 3:00 p.m.
Semifinal #2: Pod 2 Winner vs Pod 3 Winner - 6:00 p.m.
Championship - Sunday, March 3 at Cabrini University
Winner Semifinal #1 vs. Winner Semifinal #2 - 1:00 p.m.