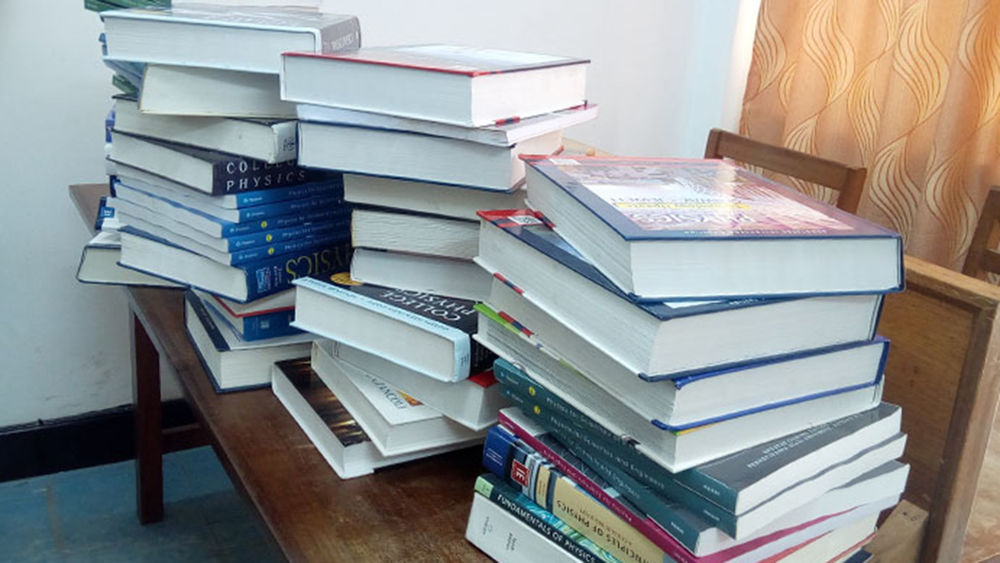 Kofi Adu donated nearly $10,000 worth of text books to the physics department at the University of Cape Coast in Ghana, Africa.
Adu, associate professor of physics, is an alumnus of the university and is also currently a Fulbright Scholar there where he is working in the department of physics to develop and teach a new undergraduate/graduate degree program in nanoscience and nanotechnology.
The donated books are the latest in introductory physics.
Read more at https://www.ucc.edu.gh/news/prof-kofi-adu-donates-books-department-physics.