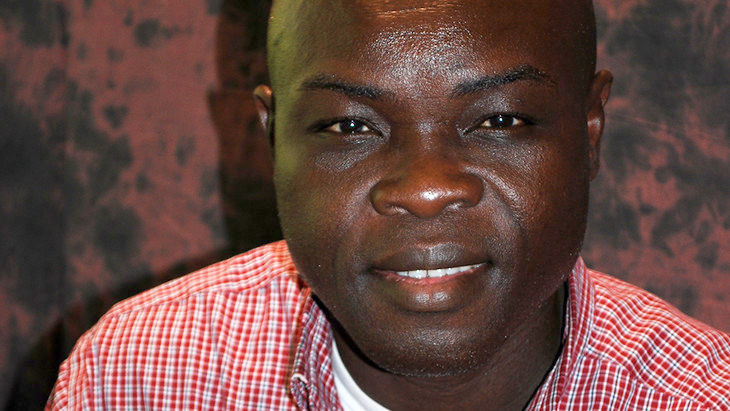 ALTOONA, Pa. — Kofi Adu, associate professor of physics at Penn State Altoona, has been awarded a Fulbright scholarship to study at the University of Cape Coast in Ghana.
Adu will begin his work by fall 2018 with the university's Department of Physics to develop and teach a new undergraduate/graduate degree program in nanoscience and nanotechnology. The program will be designed to equip students with the skills necessary to take advantage of emerging nanotechnologies that could be used to address some of the country's manufacturing and processing challenges, such as converting local raw materials and agricultural waste streams into "value added" products.
Adu also will conduct collaborative research with faculty in the Department of Physics on the transport properties (the behavior of electrons) of low-dimensional nanostructures, such as carbon nanotubes, graphene, and transition metal dichalcogenides, and explore their potential applications in the emerging nanotechnology. Adu also hopes to volunteer for science-related activities in the communities and schools.
"I have always looked for opportunities to collaborate and contribute to the country and the university, and the Fulbright provides that," said Adu, a Ghanaian-born U.S. citizen who earned a degree in physics from the University of Cape Coast. "The Fulbright experience will equip me with new ways to develop programs, courses and methodologies in teaching, and the collaborative research activities will culminate in peer-reviewed or book publications that will enhance my professional career development and that of my collaborators at University of Cape Coast."
Adu hopes this Fulbright experience will lead to a long-term collaboration between the University of Cape Coast, Ghana, and Penn State Altoona.
Adu is the seventh Fulbright Scholar recipient at Penn State Altoona. The following faculty have also received Fulbrights:
— Peter Shull, associate professor of engineering (Argentina, 2006)
— Sandra Harbert Petrulionis, professor of English and American studies (Germany, 2010)
— Roselyn Costantino, professor of Spanish and Women's Studies (Guatemala, 2011)
— Barbara Hong, associate professor of special education (Qatar, 2011)
— Mark Agee, professor of economics (Greece, 2012)
— Steve Bonta, instructor in Spanish (Sri Lanka, 2015)
The Fulbright Scholars Program is sponsored by the Bureau of Educational and Cultural Affairs section of the U.S. State Department. The program provides funding for scholars, teachers and professionals to undertake advanced research and teaching activities around the world. Penn State supports the efforts of its faculty to participate in the program through the Office of Global Programs.